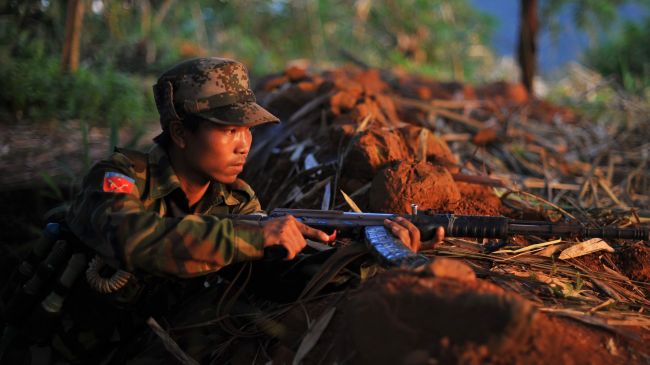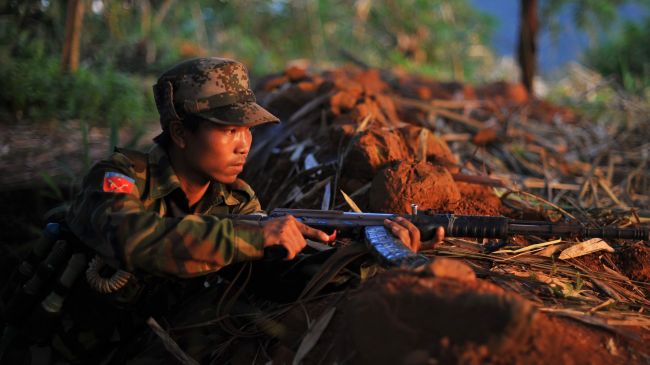 The United Nations has requested Myanmar's government to stop air raids against rebel groups in Kachin state in the north of the country.
UN spokesman Martin Nesirky said on Wednesday that UN Secretary General Ban Ki-moon "has taken serious note of the most recent reports indicating air strikes against targets in Kachin state."
"While details of these reports are still emerging and being closely followed, the secretary general calls upon the Myanmar authorities to desist from any action that could endanger the lives of civilians living in the area or further intensify the conflict in the region," Nesirky added.
Nesirky also stated that Ban "urges all concerned parties to work toward political reconciliation in order to build the basis for a fair and durable outcome for all."
On December 24, 2012, the UN General Assembly issued a resolution expressing concern over clashes between Buddhists and Muslims in the country.
The resolution, which was adopted by the 193-member assembly, called on the Myanmar government to take action to improve the situation of the Rohingya Muslims.
The UN General Assembly urged the government "to protect all their (Muslims') human rights, including their right to a nationality."