Iraq
UN chief Ban arrives in Iraq for talks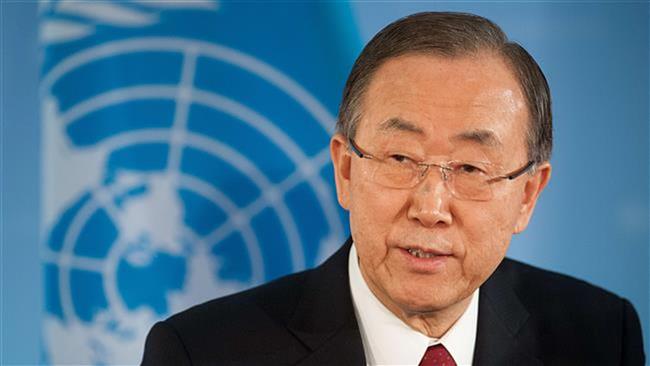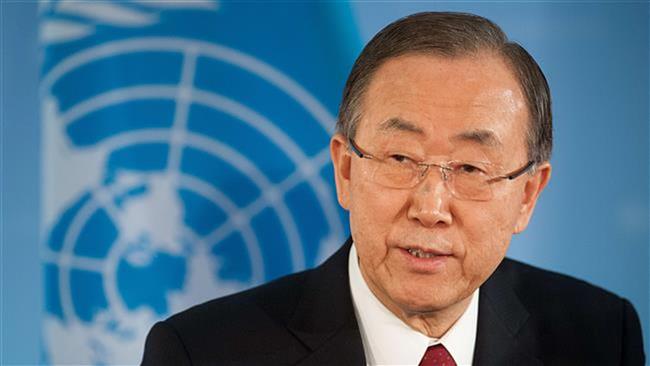 UN Secretary General Ban Ki-moon has traveled to war-torn Iraq to hold talks with the Arab country's top officials.
The UN chief, who arrived in the Iraqi capital city of Baghdad on Monday, is scheduled to meet Iraqi Prime Minister Haider al-Abadi, President Fuad Masum, Foreign Minister Ibrahim al-Jaafari and Parliament Speaker Salim al-Juburi.
Ban's arrival was announced by the UN mission in Iraq via a message posted on Twitter, but the message did not release any details of the agenda of the negotiations.
The UN chief's trip to Iraq comes as Iraqi forces, backed by Shia and Sunni volunteers, are engaged in a massive operation to liberate the strategic city of Tikrit from Takfiri ISIL terrorists.
Tikrit, which is the birthplace of former Iraqi dictator Saddam Hussein, was seized by ISIL in June last year. The city's recapture is crucial for the Iraqi army in its quest to take control of the country's second-largest city, Mosul, situated some 400 kilometers (248 miles) north of Baghdad.
ISIL started its campaign of terror in Iraq in early June 2014. The heavily-armed militants took control of Mosul before sweeping through parts of the country's Sunni Arab heartland.
Iraqi soldiers, police units, Kurdish forces, Shia volunteers and Sunni tribesmen have succeeded in driving the ISIL terrorists out of some areas in Iraq.