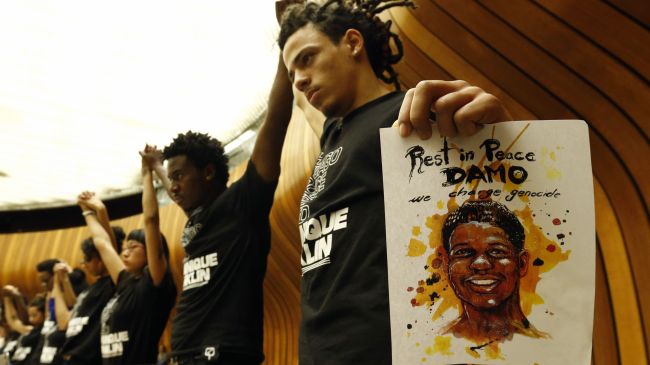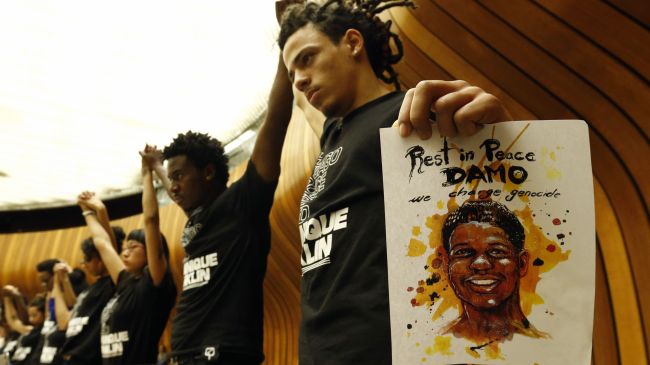 The United Nations harshly criticized the United States on Friday for torturing detainees in prison, the militarization of police and "numerous reports" of police brutality against minorities.
A report by the UN Committee against Torture concluded that the US has failed to comply with international anti-torture treaties, citing police shootings of unarmed black youth, military interrogations, maximum security prisons and extensive use of solitary confinement among areas of concern.
The UN Convention's first review of the US record on preventing torture since 2006 came amid high tensions and violent protests in the US against a grand jury's decision to exonerate a white police officer after he shot dead a black teenager in Ferguson, Missouri, last summer.
The UN committee cited deep concern about the frequent sexual assault of inmates, shackling of pregnant women in some prisons, racial profiling, as well as the "excruciating pain and prolonged suffering" of prisoners during "botched executions."
The report also denounced "numerous and consistent" reports that US police use tasers against unarmed people resisting arrest and said tasers should be used only in extreme cases to prevent loss of life or serious injury.
It condemned the continued US failure to fully investigate allegations of torture and cruel treatment of terrorism suspects held in Guantanamo military prison in Cuba and "a draconian system of secrecy surrounding high-value detainees that keeps their torture claims out of the public domain".
"There are numerous areas in which certain things should be changed for the United States to comply fully" with the treaty against torture, Alessio Bruni of Italy, one of the panel's chief investigators, told reporters Friday in Geneva.
The UN committee's 10 independent human rights experts, which are based in Geneva, Switzerland, are responsible for monitoring the records of all 156 UN member countries that have ratified the treaty against torture and all cruel, inhuman or degrading treatment or punishment.