Syria
UN concerned(!?) about civilians caught in Syria's Daesh-held Raqqah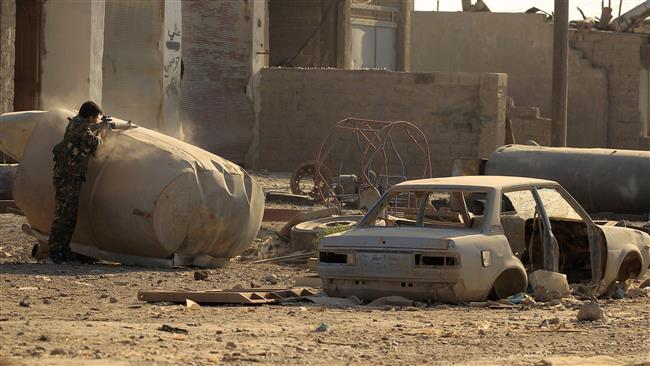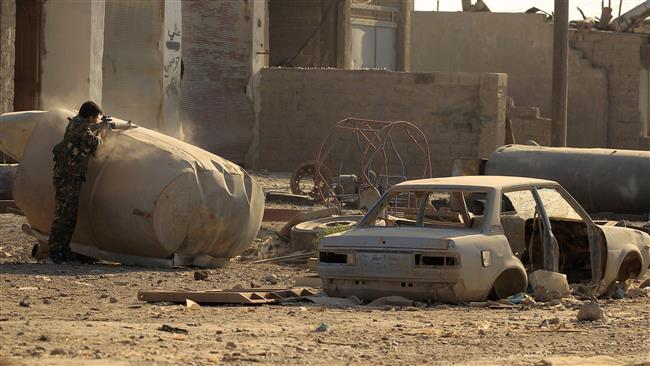 A United Nations (UN) official has expressed concern about the situation of the thousands of civilians in the Syrian city of Raqqah, which is held by the Daesh terrorist group and is the target of military offensives by a multitude of forces.
UN Special Adviser on the Prevention of Genocide Adama Dieng said in a statement on Wednesday that he was "deeply disturbed by reports coming out of Raqqah of the horrendous situation faced by civilians caught up in the offensive to retake the city."
Daesh overran Raqqah in 2013 and later declared it as its so-called "capital." There are various estimates as to how many civilians are trapped in the city. Dieng said there were up to 25,000.
Since September 2014, a US-led coalition has reportedly been carrying out airstrikes against what it says are Daesh targets in Syria, and that offensive includes a bombardment of Raqqah. In June 2017, a US-backed group of Kurdish and Arab fighters, the so-called Syrian Democratic Forces (SDF), launched a ground operation to retake the city.
Syrian government forces are also advancing toward the city.
Dieng said Daesh was using civilians in Raqqah as human shields. He said the terrorist group was also killing those who were attempting to escape and the US-led coalition was targeting boats on the Euphrates River, which is to the south of the city.
"The legitimate aim of retaking Raqqah must not be achieved at such a high cost to civilians," said the UN official, urging all parties to adhere to their obligations under international law, including the protection of civilians.
He also claimed that some civilians were facing attacks by government forces.
Dieng repeated a call for a humanitarian pause to "spare civilian lives," without explaining.
He also warned that the civilians in Raqqah faced intensified risks as operations to retake the city gained momentum.
Daesh has been on the back foot in both Syria and Iraq, where it launched a major terror campaign back in 2013 and 2014. It has lost much of the territory that it had overrun in the two countries. In Syria, Raqqah is the last urban territory it controls.
Last week, UN Special Adviser Jan Egeland had also warned of the dire humanitarian situation in Raqqah, which he called the worst place on earth.
The US-led coalition conducting airstrikes inside Syria has obtained no authorization from the Damascus government or the UN.
The military alliance has repeatedly been accused of targeting and killing civilians. It has also been largely incapable of fulfilling its declared aim of destroying Daesh.