Palestine
UN concerned over displacement of Palestinians in the Jordan Valley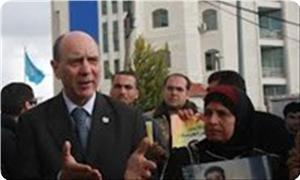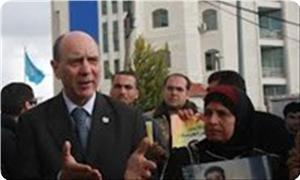 A senior UN official strongly criticized Israel's demolition of 36 Palestinian homes in the Jordan Valley, in one day, and urged an immediate halt to such actions that displace dozens of Palestinians.
The Humanitarian Coordinator of the United Nations in the Occupied Palestinian Territories, James Rowley, expressed in a press release his concern about the demolitions in the Jordan Valley community of Ain al-Hilweh on Thursday, which displaced 66 Palestinians, including 36 children.
"I am deeply concerned about the ongoing displacement and dispossession of Palestinians… along the Jordan Valley where the number of structures demolished more than doubled in the last year," he said.
"This activity not only deprives Palestinians of access to shelter and basic services, it also runs counter to international law."
The Humanitarian Coordinator said the destruction of Palestinian-owned property and forced eviction of Palestinians must be brought to an immediate halt until Palestinians have access to a fair planning and zoning regime that meets their needs.
He added that the humanitarian agencies are providing the necessary emergency assistance to families that are currently without shelter and suffering impaired livelihoods; however, they are facing increasing difficulties responding to emergency needs in the Jordan Valley due to Israeli restrictions.
His office said that more than 1,000 people had been displaced last year in the West Bank and annexed east Jerusalem by demolitions on the grounds that homes had been built without Israeli permits, "which are virtually impossible to obtain."
Since the beginning of 2014, over 100 Palestinian-owned structures have been demolished in these areas, forcibly displacing more than 180 Palestinians, including nearly 100 children.