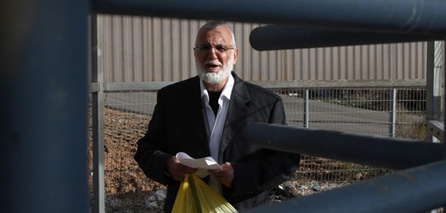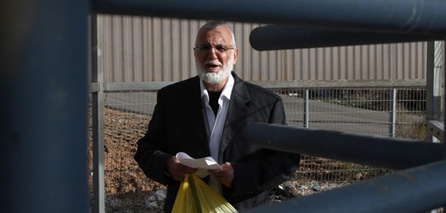 UN special coordinator for the Mideast peace process Robert Serry expressed concern on Saturday over illegal Israeli court rulings to exile Arab MP Mohammed Abu Tir and other public officials from the occupied city of Jerusalem.
The court has been unjustly holding Abu Tir in detention since March 6 on grounds of illegally residing in the city of Jerusalem according to Israeli regulations.
Serry, reporting Israeli violations in Jerusalem and occupied territories, defended the right of Arab lawmakers from Jerusalem to remain in the city they were born in, calling on the Israeli government to refrain from taking any proactive steps against them.
Jerusalem MPs and one former minister, who have been sitting in at the Red Cross headquarters in Jerusalem for the 163rd straight day to protest Israeli threats to exile them, received a delegation from the UN for the fourth time during their campout to discuss the UN's instability in living up to its responsibilities towards the occupied lands and their inhabitants, a failure that has caused tensions in the city to flare and encouraged Israel to increasingly break international law.
Among the delegates were Deputy Special Coordinator Maxwell, Director of Political Affairs Samer Abu Jabara, and former Director of Regional Affairs Anwar Al-Darkazalli.
The UN delegation assigned liability to Palestine's de facto government chaired by Mahmoud Abbas in demanding the immediate convening of a UN Security Council session in coordination with the Arab League to adopt a resolution forcing Israel to back down on the ruling to exile the group of Palestinian lawmakers from Jerusalem.