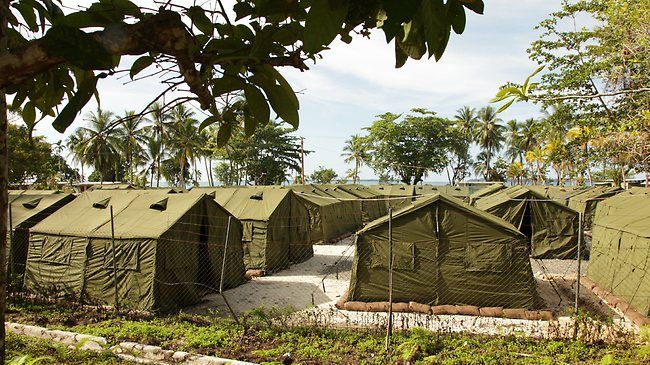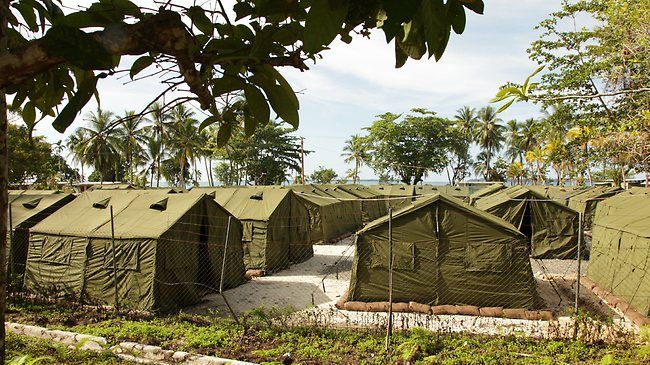 The United Nations human rights office has urged Australia to review its asylum policy following the death of an Iranian man during violent protests at an Australian immigration detention center in Papua New Guinea (PNG).
Ravina Shamdasani, spokeswoman for the UN High Commissioner for Human Rights, made the appeal on Friday, saying Australia should ensure that the rights of asylum seekers are protected.
"The practice of detaining migrants and asylum-seekers arriving by boat on a mandatory, prolonged and potentially indefinite basis, without individual assessment, is inherently arbitrary. Moreover, alternatives to immigration detention should always be considered," said Shamdasani.
The UN appeal comes after an Iranian national died and 77 others were injured during a violent unrest earlier this week at the Australian detention center on Papua New Guinea's Manus Island.
Australian Immigration Minister Scott Morrison claimed afterwards that the violence began when detainees forced their way out of the detention center.
However, refugee advocates said detainees and staff members had told them that the violence erupted when local residents and police stormed the facility, attacking the asylum seekers.
Following the fatal incident, Iran's Foreign Ministry made a complaint to Canberra over the death of its national and called on Australia to conduct an investigation into the fatality.
An estimated 1,340 asylum-seekers are currently being held at Manus Island under Australia's punitive off-shore detention policy.
The tough policy of the administration of Prime Minister Tony Abbott against asylum seekers includes measures such as offshore processing and a ban on people arriving by boat to ever settle in Australia.
The measures have been repeatedly slammed by the UN and rights groups, which say the practice is illegal and inhumane.