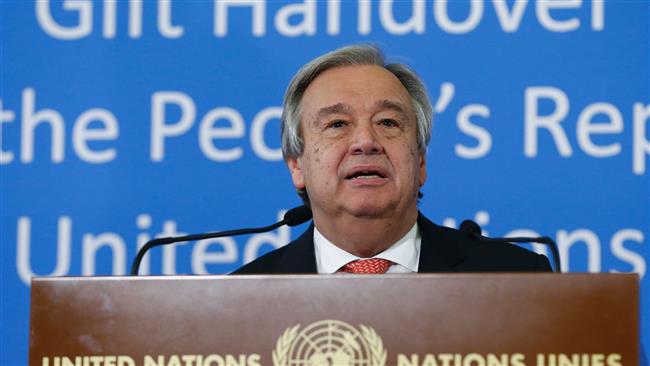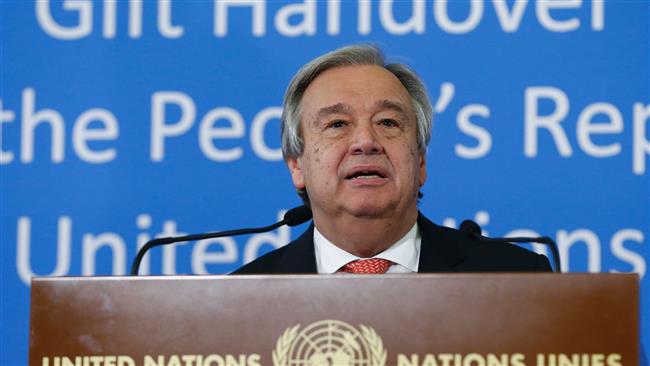 The United Nations Secretary General Antonio Guterres has criticized the border closures in some "of the most developed countries" in the world, in a clear reference to American President Donald Trump's recent controversial decision to bar the entry of people from seven Muslim countries into the United States.
The UN chief made the remarks in the opening ceremony of the 28th Ordinary Session of the Assembly of Heads of State and Government of the African Union (AU) in the union's headquarters in the Ethiopian capital Addis Ababa on Monday, with over 50 African leaders in attendance.
"African borders remain open for those in need of protection, when so many borders are being closed, even in the most developed countries in the world," Guterres said.
Guterres, however, praised the African nations for being "among the world's largest and most generous hosts of refugees." The appreciative comments drew enthusiastic applause from African leaders and hundreds of officials and dignitaries attending the two-day summit.
His comments came three days after Trump signed an executive order that imposes a 90-day entry ban for citizens from the Muslim countries of Iran, Iraq, Syria, Yemen, Sudan, Libya and Somalia, of which the last three are member states of the AU. The order further blocks refugees from Syria indefinitely, and suspends all refugee admissions for 120 days.
Trump's controversial move is also in violation of the Geneva Conventions, to which the US is a signatory. The conventions require the international community to accept war refugees on humanitarian grounds and to provide humanitarian protection for civilians in a war zone.
The order has sparked a global backlash, including from American allies that view the restrictions as divisive and discriminatory. Governments from London and Berlin to Jakarta have also spoken out against Trump's executive order.