Human Rights
Latin America
World News
UN deploying team in Chile to investigate human rights violations allegations
The United Nations said on Friday it would send a mission to Chile to investigate allegations of rights violations, as announced this week by UN human rights boss Michelle Bachelet, a former president of Chile.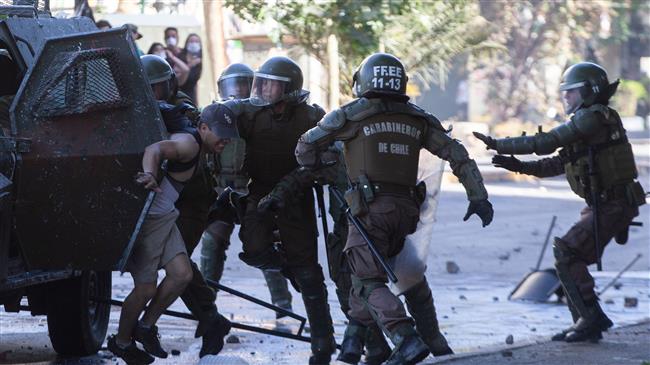 Protests that started over a hike in public transport fares boiled into riots, arson and looting that have killed at least 16 people, injured hundreds, and caused millions of dollars of damage to businesses and infrastructure.
Chile's military has since taken over security in Santiago, a city of 6 million now under a state of emergency with night-time curfews.
President Sebastian Pinera, a billionaire businessman, told the nation on Thursday he had heard "loud and clear" the demands of Chileans.
Prosecutors said on Thursday that since Wednesday night 734 more people had been charged in connection with protests, looting and arson nationwide, with 324 taken into custody in Santiago. More than 7,000 have been charged since Saturday.
Chile is Latin America's golden boy for its clean governance, transparency and investor-friendly environment. Its economy has grown significantly thanks to a solid macroeconomic framework and on the back of a copper boom, allowing it to reduce the number of people living at the poverty level of $5.5 per day to 6.4% in 2017 from 30% in 2000, according to the World Bank.
However, Chile remains the most unequal country in the largely-developed Organisation for Economic Co-operation and Development (OECD), with an income gap 65% wider than the OECD average.
Half of Chilean workers earn $550 a month or less, according to the National Statistics Institute. A 2018 government study showed that the income of the richest was 13.6 times greater than those of the poorest.
(Source: Reuters)