Syria
UN envoy hopes Syria peace talks resume in August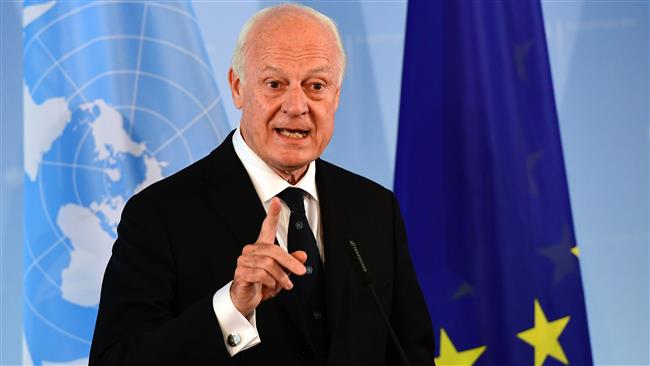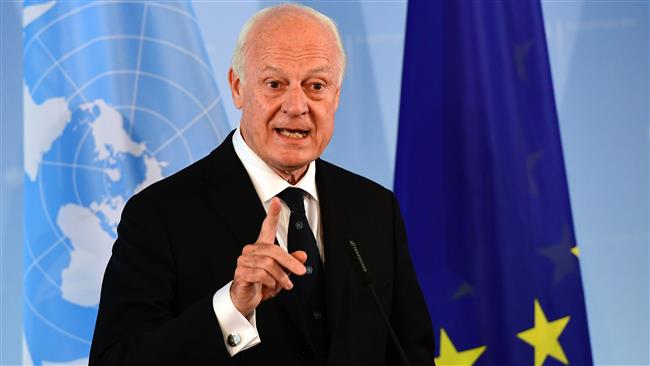 United Nations Special Envoy for Syria Staffan de Mistura said Friday there was determination to find a proper date for the resumption of the peace talks on the conflict in Syria.
"We are determined to actually look for a proper date in August for relaunching the intra-Syrian talks in Geneva," the UN official said at a news conference before a meeting with German Foreign Minister Frank-Walter Steinmeier in Berlin.
"The next three weeks are going to be extremely important to give a chance for not only intra-Syrian talks, but also for some possibility of reducing violence," de Mistura added.
The German foreign minister also urged the warring parties in Syria to return to the negotiating table.
Elsewhere in his remarks, de Mistura expressed optimism that the results of talks between the US and Russia can be helpful in resolving the crisis in Syria.
Washington and Moscow have agreed to take some "concrete steps" to restore peace to Syria, the UN envoy said.
The United States and Russia are still divided over the future of Syrian President Bashar al-Assad. Washington insists that Assad must step down before any peace process can yield results, but Russia opposes the idea, arguing that the Syrian president is defending his country against terrorists.