Syria
UN frustrated at stalled Aleppo aid, militants still hinder convoys passage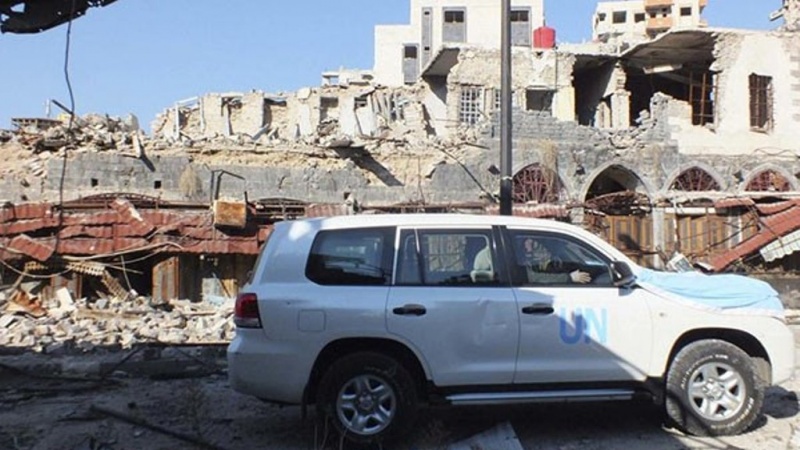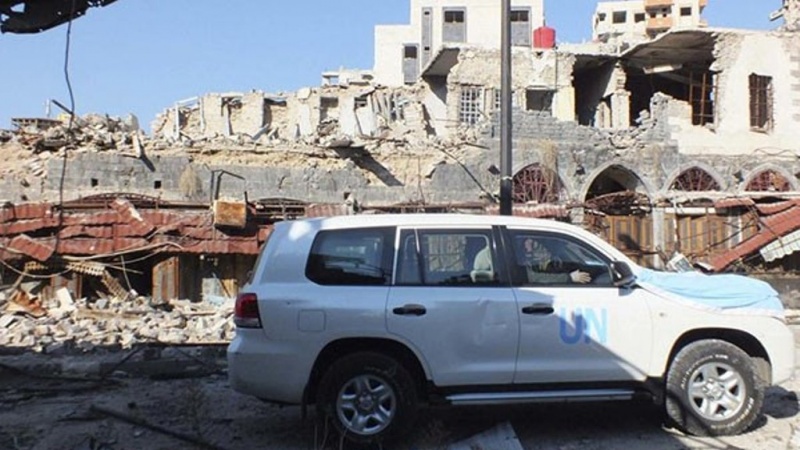 A UN humanitarian group said it was frustrated by its inability to deliver badly needed aid to the divided Syrian city of Aleppo, as aid convoys were once again stuck at the border, due to failure by the Free Syrian Army's (FSA) to leave Castillo Highway in northern Aleppo.
"There has been no progress, which is immensely frustrating for the humanitarian community on the ground," said David Swanson, an official at the UN's regional humanitarian affairs office for the Syria crisis told DPA.
"The UN stands ready to move with 20 trucks of food assistance as soon as we get the go-ahead, with another 20 trucks the following day," he said.
Dozens of trucks with UN relief supplies remain stuck on the Turkish border even as the truce, which started on Monday.
For the second day in a row, humanitarian aid was not delivered to the besieged neighborhoods of east Aleppo.
The statement came as the humanitarian aid convoys were once again stuck at the border, following the militants of Free Syrian Army's (FSA) refusal to leave their section of the Castillo Highway in Northern Aleppo.
Al Masdar reported that due to the militant group obstinacy and their sporadic attacks, the Syrian Army Forces were required to return to the Castillo Highway in order to protect the Syria Red Crescent Society workers that were coming under fire.
The humanitarian groups will further attempt to deliver the aid again, however, there is no guarantee that the militants will leave the highway.
On the other side, The Syrian Foreign Ministry said the government authorities have done everything in their power to allow the passage of humanitarian aid into Aleppo's rebel-held east.
"The Syrian government confirms that is has done everything possible to ease humanitarian convoy access to eastern Aleppo. Meanwhile, the convoy's security is not guaranteed as militants continue shelling the road which the convoy has to take," the ministry said in a statement.
Humanitarian access, along with seven days of reduced violence, is a condition of the Syria ceasefire agreement announced last week by US Secretary of State John Kerry and Russian Foreign Minister Sergey Lavrov.