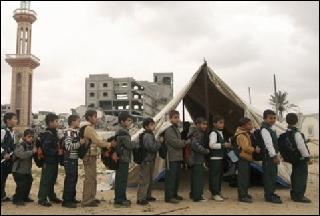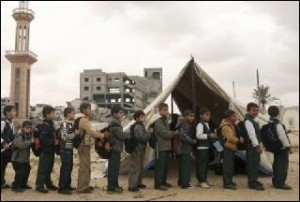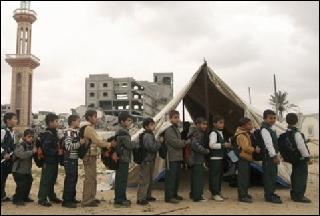 The United Nations says it has failed to accommodate thousands of Palestinian children in UN-run schools since the 2008-2009 Israeli offensive on the Gaza Strip.
Palestinians in the populated enclave have been suffering a crippling Israeli blockade over the past three years which has deprived some 1.5 million Gazans from food, fuel and other necessities.
The siege also prevents Palestinians from bringing in the construction materials they require to rebuild the buildings devastated during three weeks of relentless Israeli bombardment in the December 2008-January 2009 Gaza war.
This also includes many Palestinian and UN-run schools which were reduced to debris or at least partially destroyed in the heavy bombardments.
The United Nations Relief and Works Agency for Palestine Refugees (UNRWA), which runs some 200 schools across the territory, is concerned because it has been unable to build any new educational buildings in Gaza.
"The main reason is that the Israelis are blocking the entry of building material into the Gaza Strip," Adnan Abu Hasna, UNRWA's media advisor in Gaza told Press TV.
Hasna regretted that the lack of building materials in Gaza has stunted the agency's plans for 100 schools.
"The ministry of education and higher education was forced to adopt new techniques to in order to absorb the natural increase in the number of Gaza students," said Gaza Education Minister Ahmad al-Najjar, adding that schools in the Gaza Strip now run on two shifts.
Global donors convened last year in a summit held in Egypt, in which they pledged to donate around USD 4.5 billion to rebuild Gaza. However, the situation on the ground remains far from changed.