Palestine
UN move shows zionist regime's isolation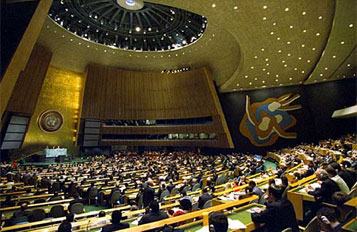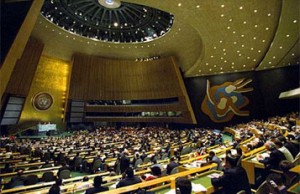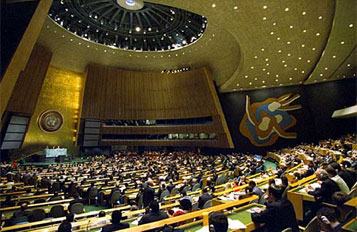 The Islamic Republic of Iran's permanent representative to UN, Mohammad Khazaei, said that approval of nine resolutions in one day against zionist regime by the UN General Assembly indicates the extent of isolation of the zionist regime.
Khazaei made the remarks on the sidelines of the UN General Assembly in New York on Friday.
"Approval of nine resolutions against israel with decisive majority of member-states of the UN General Assembly shows the hatred of the international community from the zionists and the all-out support of the UN General Assembly from the oppressed Palestinian nation," he added.
UN General Assembly by approving nine anti-zionist regime resolutions on Friday condemned the crimes by the regime against the Palestinians, including different instances of human rights violations.
"These resolutions are indicative of the fact that all propaganda by the great satan US and zionist israel, as well as a few European countries on the pretense of supporting democracy and human rights are baseless," Khazaei said.
Iranian diplomat pointed out that the so-called intellectuals who suppose that the US is the cradle of supporting of democracy and human rights should reconsider their views by learning from the UN General Assembly's resolutions against Tel Aviv.