Africa
UN revises South Sudan mission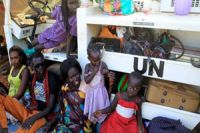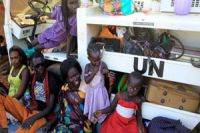 The United Nations Security Council (UNSC) has revised its peacekeeping mission in South Sudan to focus on protecting civilians rather than nation-building following brutal ethnic violence in the country.
According to Press TV, in a Tuesday resolution that was unanimously passed by the 15-member council, the UN amended its peacekeeping mission in South Sudan to concentrate on the protection of civilians.
The main objective of the mission changes from the previous mandate of peace-building and fostering political transition in the country.
The resolution "emphasizes that protection of civilians… must be given priority in decisions about the use of available capacity and resources within the mission."
The UN Security Council authorized UN troops to "use all necessary means" to protect civilians, monitor and investigate human rights abuses, assist in delivering humanitarian aid and support a deal to end hostilities.
A power struggle between South Sudanese President Salva Kiir and his former deputy Riek Machar, turned deadly last year. The violence has been fueled by ethnic divisions between Kiir's Dinka tribe and Machar's Nuer.