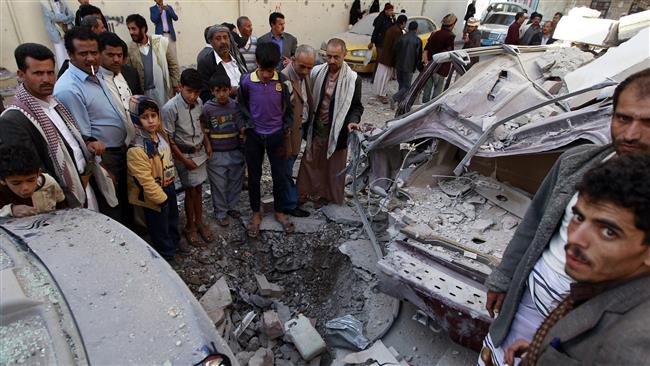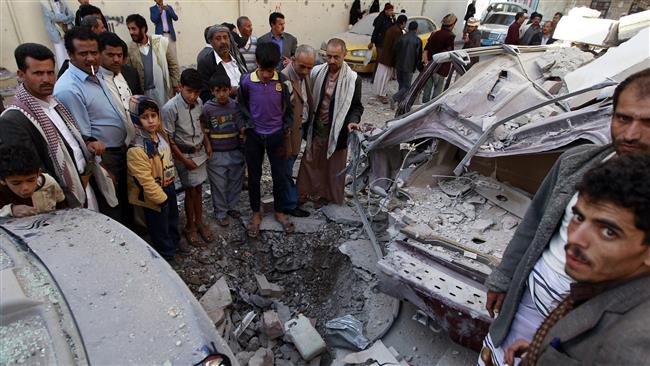 The United Nations says its investigative teams found remnants of cluster bombs in Yemen's northwestern region, where Saudi Arabia has been carrying out incessant airstrikes.
The UN human rights office said Tuesday that it had received reports that Saudi forces used cluster bombs in Hajjah Province, adding that a UN team found remnants of 29 cluster submunitions in the village of al-Odair.
The statement came hours after local sources in Hajjah said Saudi warplanes had once again used cluster bombs in airstrikes against the town of Vash'ha, killing six people and injuring three more.
Rights groups had earlier exposed Saudi Arabia's use of cluster bombs in the war on Yemen, with Human Rights Watch in late May 2015 saying that Saudi warplanes had targeted civilians and residential areas with cluster bombs in the northern province of Sa'ada.
In its Tuesday statement, the UN also updated its casualties toll of the Saudi aggression against Yemen, saying the number of fatalities has reached 2,795. It said at least 81 people were killed in December, adding that 5,324 were wounded since March 26, 2015, when Riyadh started the campaign against Yemen.
Yemeni sources, however, say more than 7,500 people have been killed and over 14,000 others injured in the campaign.
Saudi warplanes targeted residential buildings in Sa'ada on Tuesday. Two women and a child were killed. Similar airstrikes also hit various districts in the capital, Sana'a, a district in Ma'rib Province and a camp in Ibb Province.