Syria
UN Security Council urged to protect Syrian children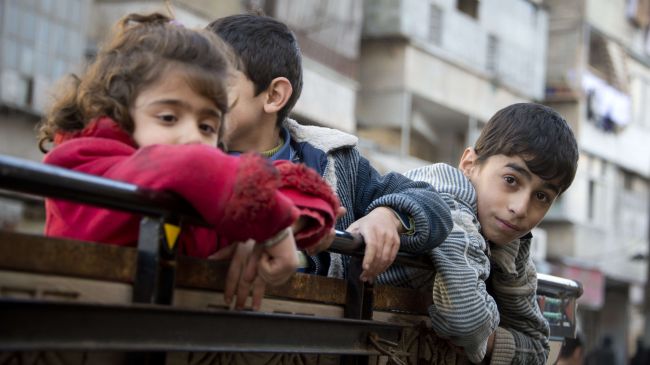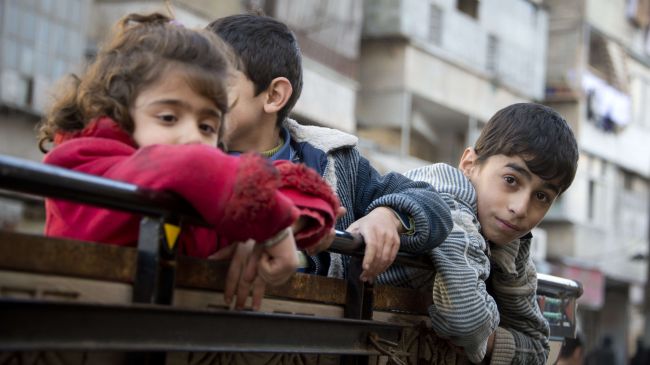 An international children charity organization has called on the United Nations Security Council to make efforts to protect the two million Syrian children who need help amid the Arab country's 2-year unrest.
In a report presented to the council on Monday, Save the Children warned that the Syrian children have been under direct harm, being recruited by the foreign-backed militants in Syria.
"From the very beginning of the crisis in Syria, children have been its forgotten victims – facing death, trauma and suffering, and deprived of basic humanitarian aid," the group said in the report.
"Children are increasingly being put directly in harm's way as they are being recruited" by militants fighting against the government of President Bashar al-Assad, the report also said.
"There have even been reports that children as young as 8 have been used as human shields," it added.
The US-based charity organization stressed that the threat to the Syrian kids begins before their births, as hospitals and health workers are under attack by the militants and therefore women are reluctant to go to hospitals.
Last month, the organization said that the Syrian children were being shot at, tortured, and raped.
Recent videos show the militants in Syria recruiting children and teenagers. The videos show the commander of a US-backed group in the northern province of Aleppo saying that when the children arrive, they are children, but when they leave, they become killing machines.
Syria has been experiencing unrest since March 2011. Many people, including large numbers of army and security personnel, have been killed in the violence.
The Syrian government has said that the chaos is being orchestrated from outside the country, and that a very large number of the militants operating in the country are foreign nationals.