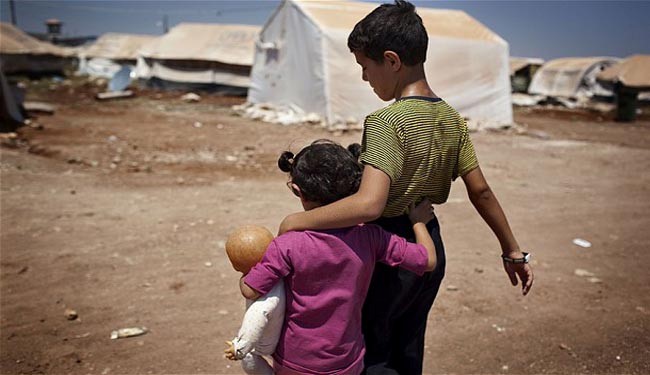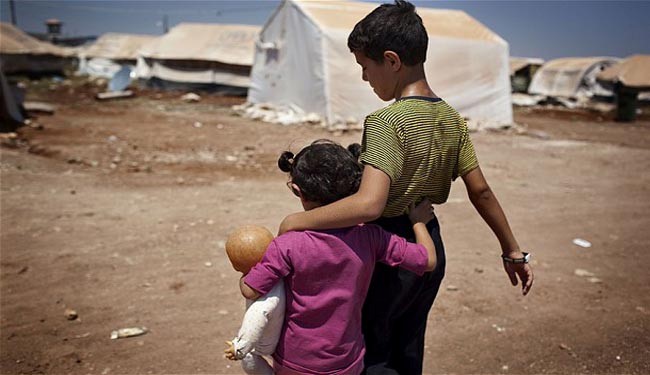 The United Nations expects another 2 million Syrians to become refugees in 2014, and 2.25 million more to be displaced within the country, according to a document seen by Reuters on Monday.
U.N. agencies are preparing to launch a new appeal for aid to help victims of the conflict, which began in March, 2011.
Officials from 10 U.N. agencies, the International Organization for Migration and 18 other aid groups met in Amman on September 26 to plan their strategy for 2014.
"The most likely scenario was perceived to be continuation and escalation of the conflict with increased fragmentation, disruption of essential services and further erosion of coping mechanisms," officials from U.N. humanitarian agency OCHA told the meeting, according to a summary posted on a U.N. website.
OCHA forecast that up to 8.3 million people – or more than a third of Syria's pre-war population of 23 million – would be in need by the end of 2014, a 37-per-cent increase over 2013, including 6.5 million internally displaced people, a 54-per-cent increase.
The number of refugees was expected to hit 3.2 million by December, 2013, 1 million more than now, and rise by an additional 2 million next year, the summary said.
The bulk of Syrian refugees have so far been registered in Lebanon, Jordan, Turkey and Iraq. The document said planning for the needs of refugees in 2014 would also include those arriving in Europe and North Africa, as necessary.
Egypt says it hosts about 300,000 Syrian refugees, but its own political turmoil means many of those already there are worried about their own well-being, making it less likely that more will seek refuge in the country under its new army-backed rulers.
The U.N. refugee agency UNHCR says 17 countries, including 12 European ones, are involved in a program to resettle Syrian refugees.
Many who have reached Europe so far are women and children who have crossed from Turkey into Bulgaria, where UNHCR has said the available accommodation is overcrowded, unsafe and "dire."
A planned international conference to end the conflict has been repeatedly postponed and is now penciled in for mid-November. Diplomacy has lately focused on Syria's chemical-weapons arsenal, which is being destroyed under a U.S.-Russian agreement struck last month.