Saudi Arabia
Human Rights
Middle East
UN special rapporteur voices concern about deteriorating health condition of detained Saudi cleric
The United Nations special rapporteur on the situation of human rights defenders has expressed concern about the deteriorating health condition of Saudi Shia cleric and human rights activist Sheikh Mohammed Hassan al-Habib, as the Riyadh regime presses ahead with its heavy-handed crackdown on members of the religious community and pro-democracy campaigners.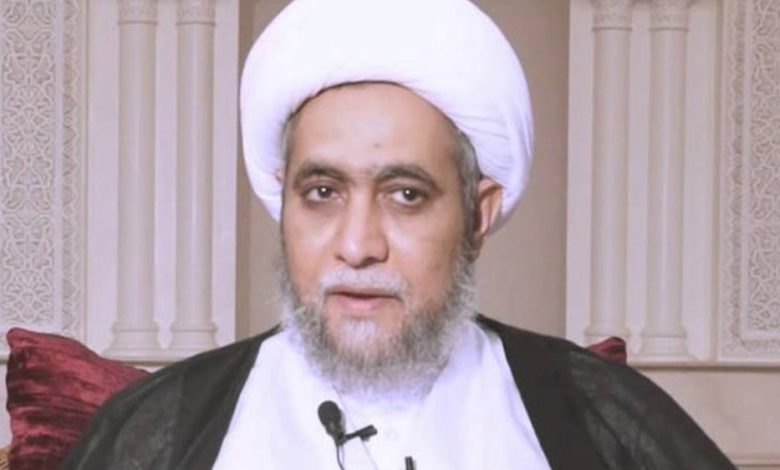 Mary Lawlor said that she is concerned about the fate of prisoners of conscience at detention centers across Saudi Arabia, some of whom are suffering from serious physical conditions due to deliberate medical negligence.
Lawlor, in a post published on her Twitter page, said she is very worried about the report on the deterioration of the physical condition of the Saudi clergyman, who has been sentenced to 12 years in prison.
Activists say the physical condition of Sheikh Habib, who is being held behind bars in Saudi Arabia's Dammam Central Prison, is very critical due to the lack of healthcare and medical negligence, which Saudi prison officials exercise to torture and gradually kill prisoners.
According to the London-based rights group ALQST, an independent non-governmental organization advocating human rights in Saudi Arabia, the Saudi Shia cleric and human rights activist suffers from sciatica, back pain and headache as a result of systematic torture after his arrest in 2016.
The human rights organization called on Saudi authorities to fulfill their obligations towards Sheikh Habib, and release him immediately.
ALQST also demanded the withdrawal of trumped-up charges leveled against him and all prisoners of conscience in Saudi Arabia.
Sheikh Habib is apparently a close relative of executed dissident Shia cleric Sheikh Nimr Baqir al-Nimr.
In early January 2016, Saudi authorities executed the prominent Shia cleric along with 46 other people, who had vociferously called for democracy in the kingdom and advocated anti-regime protests. Nimr had been arrested in Qatif, Eastern Province, in 2012.
The rights group Prisoners of Conscience, which is an independent non-governmental organization advocating human rights in Saudi Arabia, announced in a post on its official Twitter page on September 12, 2019 that the Specialized Criminal Court in Riyadh had sentenced Sheikh Habib to 12 years in prison and prevented him from traveling abroad for five years.
Ever since Mohammed bin Salman became Saudi Arabia's de facto leader in 2017, the kingdom has arrested hundreds of activists, bloggers, intellectuals and others for their political activism, showing almost zero tolerance for dissent even in the face of international condemnation of the crackdown.
Muslim scholars have been executed and women's rights campaigners have been put behind bars and tortured as freedom of expression, association, and belief continue to be denied by the kingdom's authorities.
Over the past years, Riyadh has also redefined its anti-terrorism laws to target activism.