Syria
UN Syria envoy says Pres. Assad part of solution to end war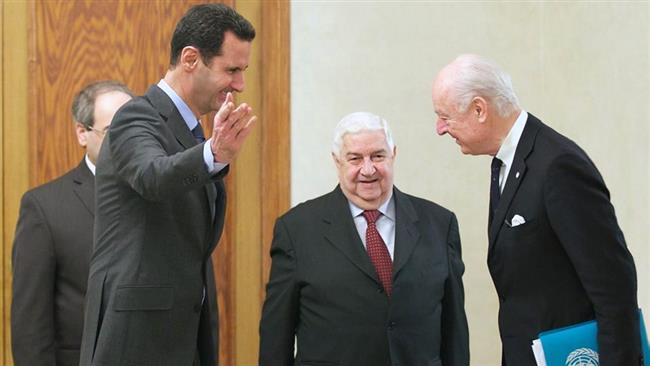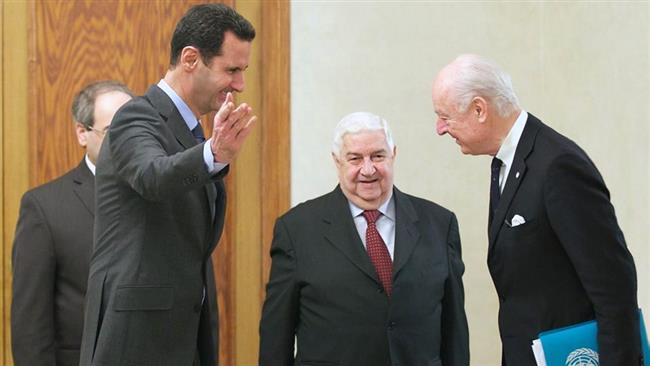 The UN Special Envoy to Syria says President Bashar al Assad must be part of a solution to the Syrian crisis.Staffan De Mistura was speaking alongside Austria's Foreign Minister in Vienna following talks with Assad in Damascus.
De Mistura said a solution can only be found by the Syrians themselves and with the help of the region and the world. He warned Syria will be completely destroyed if nothing is done to stop the war.
The Austrian Foreign Minister said there's no need for Vienna to rethink its position against Assad though he admitted cooperation is necessary when it comes to fighting terrorist groups.
According to the UN some two-hundred twenty-thousand people have been killed in the Syrian conflict and around one million have been wounded.
The UN special envoy to Syria said the humanitarian aspect is the most fundamental aspect of the Syrian war. He said a military solution does not exist and what we need now is a political solution to the conflict.
The UN has proposed a freeze in fighting for the city of Aleppo. De Mistura will be briefing the UN Security Council on the situation next Tuesday.