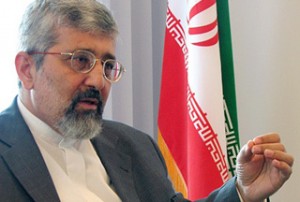 UN inspectors are expected to visit Iran's Fordo enrichment facility on Thursday, the Iranian envoy to the IAEA has announced.
"There will be another inspection of this site [Fordo] tomorrow," IRNA quoted Ali-Asghar Soltaniyeh as saying on Wednesday.
"This site will from now on be under the IAEA supervision," he added.
This is the second time the UN inspectors visit the nuclear plant. Four UN inspectors first visited the site on October 25.
According to Soltaniyeh, the latest report by the IAEA chief, Mohamed ElBaradei, proved that the media hype and propaganda surrounding the Fordo plant were baseless.
"The report confirmed that no centrifuges had been introduced into the facility and that no nuclear material had been used in it," he said on Tuesday.
The Iranian diplomat further reiterated that his country would "continue restoring its nuclear rights including uranium enrichment and cooperating with the IAEA."
Tehran faces pressure to halt its nuclear enrichment activities, as Western powers claim the program is aimed at developing nuclear weapons.
Iran, a signatory of the Nuclear Non-Proliferation Treaty (NPT), has repeatedly said that its activities are aimed at the civilian applications of the technology.
The Islamic Republic has also called for the removal of all weapons of mass destruction from across the globe.