Syria
UN urges one-month humanitarian truce in Syria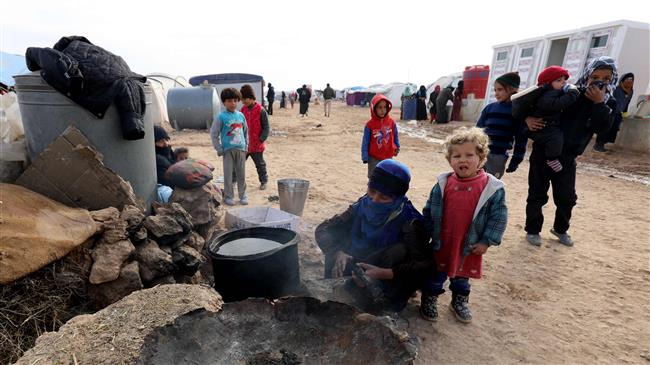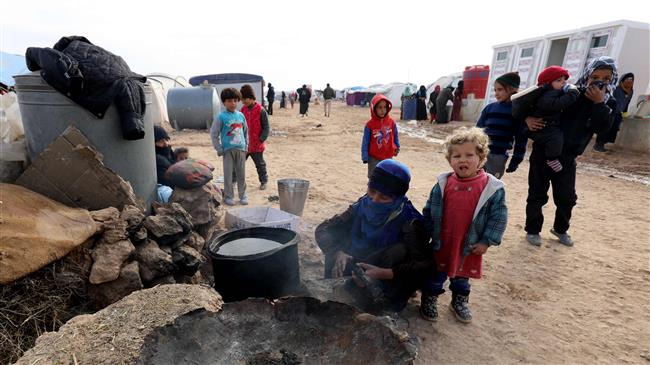 The United Nations has called for a one-month ceasefire in Syria to facilitate the delivery humanitarian aid to hundreds of thousands of civilians in dire need of help.
In a Tuesday statement, the UN Resident/Humanitarian Coordinator for Syria, Ali al-Za'tari, and the world body's representatives in the country sounded the alarm over the "extreme" humanitarian situation in several zones across the country, to which aid workers have no access.
"The United Nations humanitarian team in Syria warns of the dire consequences of the compounded humanitarian crisis in several parts of the country," said the statement.
The UN aid officials further called "for an immediate cessation of hostilities lasting for at least one month throughout Syria."
The measure, the statement added, would "enable the delivery of humanitarian aid and services, evacuation of the critically sick and wounded, and alleviation of people's suffering, to the extent possible, wherever they are."
The statement listed Afrin, Raqqah, Hasakah and Rukban regions as well Foua and Kefraya towns as the hot spots, where people are in need of relief assistance.
A myriad of foreign-backed militant groups have been wreaking havoc on Syria since early 2011. Many of those groups have been operating as proxies of the US and its allies to topple the Damascus government.
In 2014, the US mobilized scores of its allies and launched an aerial campaign under the guise of fighting Daesh, the most brutal of the outfits waging violence in Syria.
That campaign failed to achieve the declared objective and only lead to civilian deaths and considerable damage to the country's infrastructure.
The Syrian soil has also been the scene of rivalry between the US and Turkey, which have been involved in their own unilateral military actions there.
Angered by US support for the Kurdish militants at its doorstep, Turkey on January 20 launched a major operation against the Washington-backed forces there.
Damascus, backed by Iranian military advisors and Russian air power, has been reversing the gains made by the militant groups across Syria over the past years. The Syrian army managed late last year to rid Daesh of the territories it had captured.
Large numbers of people who were displaced by last year's operations against Daesh in the Raqqah and Dayr al-Zawr regions are still in urgent need of humanitarian relief.
The UN says it has a plan to reach 700,000 people with relief in the next two months if it can get the permission to proceed.
Besides the battleground, the Syrian government has been holding talks with armed opposition groups in Astana since January 2016, in a process mediated by Iran, Russia and Turkey, which act as the guarantors of a countrywide ceasefire in Syria.
The talks have resulted in the creation of four de-escalation zones across Syria, which have significantly helped reduce the fighting there.
Lately, however, Takfiris have been restaging attacks in the northwestern province of Idlib, where one of the foursome zones lies.