Middle East
UN Warn on Worsening Iraq Humanitarian Crisis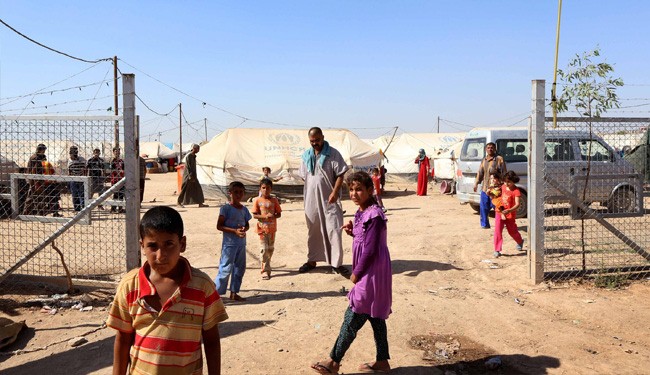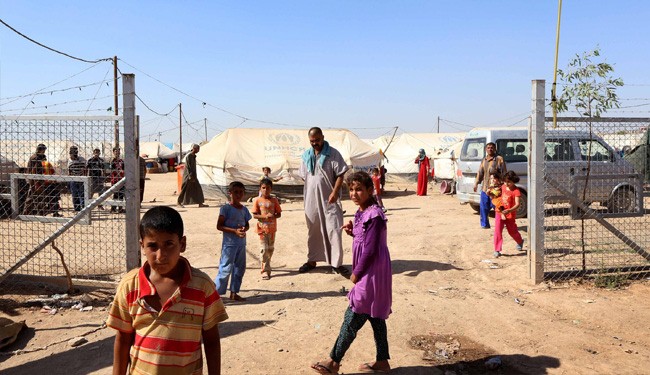 The grave humanitarian crisis in Iraq will become "a deadly life-threatening situation" if shelter isn't found for over 160,000 people in Kurdistan before winter weather arrives in about six weeks,a senior U.N. official warned Tuesday.
Kevin Kennedy, the deputy humanitarian coordinator in Iraq, also told a news conference by video link from the Kurdish capital Irbil that getting aid to some 500,000 people in need of support in Anbar province, where the ISIS terrorist group continues to capture territory, is very difficult.
Last month, the U.N. World Food Program was able to feed 100,000 people in Anbar in a very challenging operation, and "if we're not able to get sufficient assistance there the people will suffer, no question," as temperatures start plummeting, Kennedy said.
Iraq is one of four top-level humanitarian crises the United Nations is trying to tackle, with 1.8 million people fleeing their homes since December and fears of thousands more trying to escape the ongoing conflict. The three other major crises are in Syria, South Sudan and Central African Republic.
Kennedy said nearly $300 million is needed in the very near future for winterized tents, which cost between $6,000 and $8,000 apiece, as well as kerosene for heating and winter clothes and boots for tens of thousands of people who fled the fighting with only the clothes on their backs, many in flip-flops.
While much attention is currently focused on the terrorists' takeover of a large swath of Iraqi territory, Kennedy said, "we believe the humanitarian situation which is the other side of the coin deserves equal consideration."
People who escaped the fighting are "very traumatized" at what they have seen and the people they left behind, "so it's more than a crisis of needs and shelter and food and health … it's a crisis of spirit and a crisis of hope here," Kennedy said.
He said the three most important humanitarian challenges are access to areas not under government control, finding shelter for all those displaced, and the onset of winter.
There are 860,000 internally displaced people, or IDPs, in Kurdistan and the U.N. estimates 390,000 need shelter, Kennedy said.
Many are currently in schools, under bridges or out in the open living in very bad conditions, he said.
The U.N. has completed and is building camps that will accommodate about 224,000 people, but that leaves a gap of about 166,000 people still needing shelter, and that gap has to be closed in the next five to six weeks, Kennedy said.
"Our fear is unless we can provide the shelter and also the items to help people live through the winter, what is currently a very difficult and grave United Nations humanitarian challenge will transform itself into a deadly life-threatening situation for many of the IDPS," he said.