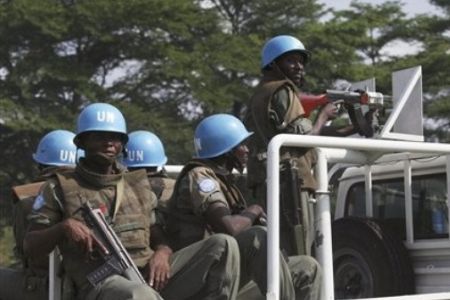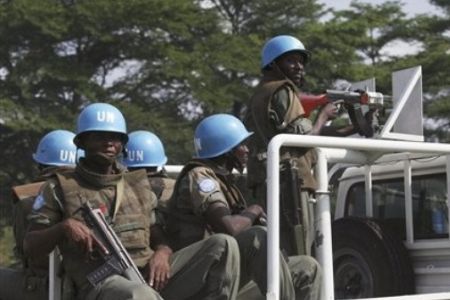 The UN says it has evidence of serious human rights violations in Ivory Coast over the last week as post-election violence continues to rock the country.
The world body says post-election violence has claimed over 170 lives in the country.
The UN Human Rights Commission has confirmed 90 cases of torture and nearly 500 arrests in Ivory Coast.
Simon Munzu, UN human rights director in Abidjan, said on Thursday that gangs of gunmen carry out murderous overnight raids on civilians in the poorest districts in the city.
"They are the ones who day in day out, night in night out, since December 16 are the subject of harassment, intimidation, extra-judicial killing, arrest, detention," AFP quoted Munzu as saying.
"The situation is sufficiently disturbing for everyone to take it seriously and do something about it," he said, adding: "We've been stopped virtually every time we've tried to go into the field."
This come as incumbent President Laurent Gbagbo has refused to hand power to rival Alassane Ouattara. Both men have claimed victory in last month's poll.
The UN recognizes opposition leader Ouattara as president while the army is backing Gbagbo.
The opposition has called on the International Criminal Court to prosecute Gbagbo's associates for crimes they have committed. It says the incumbent president should be deposed by force.
The disputed presidential election has raised the risk of a long power struggle in the country. The world's top cocoa-producing nation is still reeling from the 2002-2003 civil war, which split the West African country in two, with a rebel-held north and a government-held south.