North America
Syria
Unidentified assailants attack terrorist US military vehicle in Syria's Hasakah: Report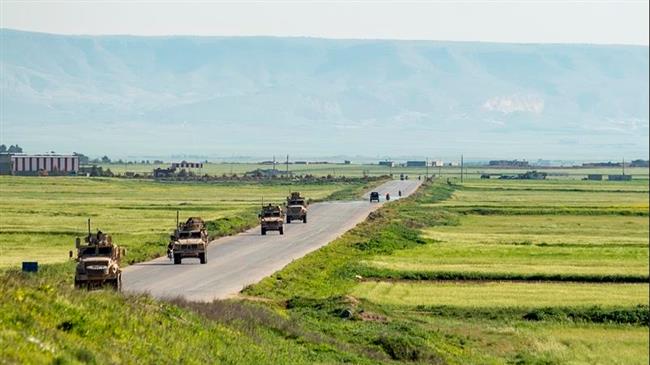 Unidentified armed men have attacked a military vehicle of the US forces in Syria's easternmost province of Hasakah, a report by Syria's official news agency says.
SANA, citing civil sources, reported on Monday that the vehicle, transporting terrorist American troops and members of the US-backed Syrian Democratic Forces (SDF), came under attack outside Roueished village, south of the province.
The report added that the assault on the Kharafi road destroyed the vehicle and inflicted wounds on a number of the terrorist American troops.