Yemen
United Nations 'an utter and abject failure' on Yemen: Rights group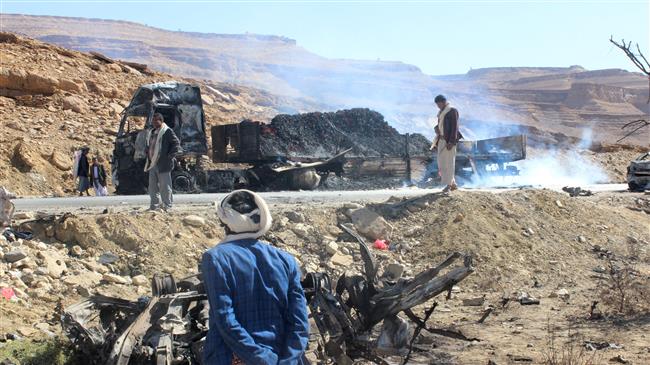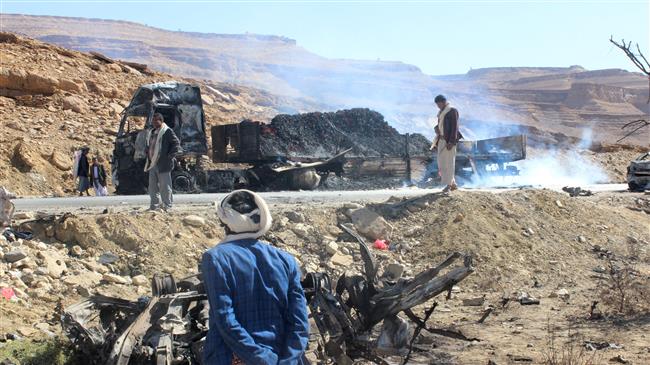 A human rights group has described the United Nations as "an utter and abject failure" on the ongoing crisis in Yemen, stating that the Security Council is under the sway of some bulling powers.
"The UN is an utter and abject failure as far as Yemen and many other poor countries are concerned. It has become, more or less, dominated by the Security Council and the Security Council itself is dominated by three prominent members, who bully everybody else politically and diplomatically, and we all know that," Human Rights for Yemen Director Kim Sharif told English-language RT television news network on Thursday.
She added that the Saudi-led coalition, "aided and abetted by the US and the UK," are committing "crimes against humanity and genocide" in Yemen.
Sharif also said that Saudi Arabia and its allies have been violating "every known international rule of law" over the past three years in the military aggression against Yemen.
Her remarks came a day after at least eight Yemeni civilians were killed and several others injured by separate Saudi airstrikes in the war-torn Arab country.
Saudi Arabia has been incessantly pounding Yemen since March 2015 in an attempt to crush the popular Houthi Ansarullah movement and reinstate former president, Abd Rabbuh Mansur Hadi, who is a staunch ally of the Riyadh regime.
At least 13,600 people have been killed since the onset of Saudi Arabia's military campaign against Yemen. Much of the Arabian Peninsula country's infrastructure, including hospitals, schools and factories, has been reduced to rubble due to the war.
The United Nations says a record 22.2 million people are in need of food aid, including 8.4 million threatened by severe hunger.
A high-ranking UN aid official recently warned against the "catastrophic" living conditions in Yemen, stating that there is a growing risk of famine and cholera there.
"After three years of conflict, conditions in Yemen are catastrophic," John Ging, UN director of aid operations, told the UN Security Council on Tuesday.
He added, "People's lives have continued unraveling. Conflict has escalated since November driving an estimated 100,000 people from their homes."
Ging further noted that cholera has infected 1.1 million people in Yemen since last April, and a new outbreak of diphtheria has occurred in the war-ravaged Arab country since 1982.