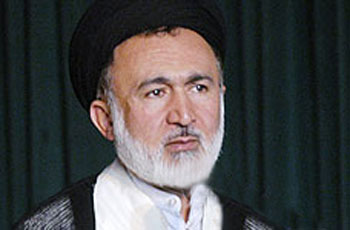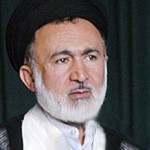 Research and Education Deputy of the Islamic Revolution Leader's office rejected on Monday Zionist claims that Iranian pilgrims have some divisive plans for this year's Hajj ceremony.
Speaking in a news program, Hojjatoleslam Sayyed Ali Qazi-Asgar said the IR Leader's office is doing its best to use Hajj period for strengthening unity of Islamic Ummah.
Referring to the Zionists' latest propaganda against the Islamic Republic of Iran, he added those who suffer from Islamic Unity including the Zionist regime spread these rumors.
At the other part of his remarks, Qazi Asgar said in the past several years any time hardline agents in Muslim countries such as Iraq, Afghanistan, Pakistan and recently in Saudi Arabia have felt that the two governments' relations are being strengthened they have hatched their plots.
"For strengthening Muslim unity Iranian pilgrims have been urged to take part in Sunni congregational prayers," he said, adding "we expect Sunni Alims to do the same."
Both side's Alims should convince their followers to tolerate the other side's ideas, he urged.
Talking about the ceremony of disavowal of pagans, he said the ceremony has already been coordinated with Saudi authorities and will be held in Arafat.