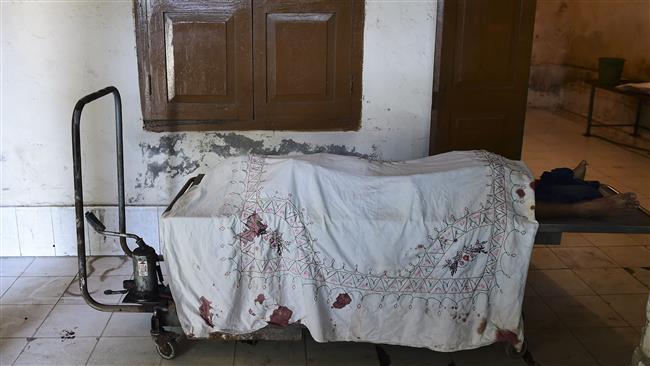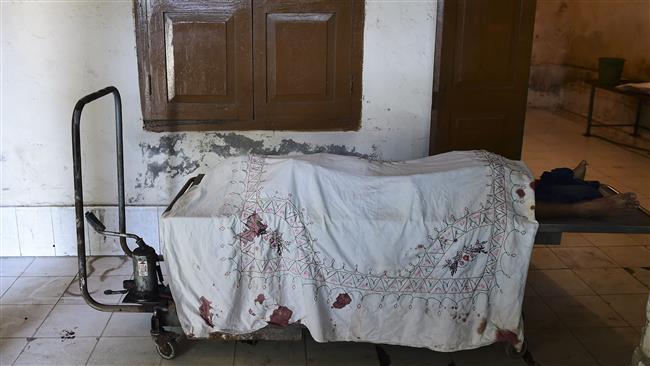 Security authorities say unidentified assailants have hacked to death a professor in northwestern Bangladesh, adding that the incident is the latest in a series of brutal assaults on secular intellectuals and activists in the South Asian country.
Police said 58-year-old Rezaul Karim Siddique was hacked from behind with machetes at the Battala Crossing in Salbagan neighborhood of the country's northwestern city of Rajshahi on Saturday morning as he was walking to a bus station from his home.
The slain professor used to teach English at the public Rajshahi University, and the motive behind his murder was not immediately known.
"His neck was hacked at least three times and was 70 to 80 percent slit. By examining the nature of the attack, we suspect that it was carried out by extremist groups," Rajshahi Metropolitan Police commissioner Mohammad Shamsuddin said.
Nahidul Islam, a deputy commissioner of police, said, "The attack is similar to the ones carried out on bloggers in the recent past."
There are reports that Siddique had lately engaged in cultural programs, including music, and had even set up a school in the Bagmara district of Rajshahi. The area used to serve as a former bastion of the outlawed Jamaat-ul-Mujahideen (JMB) militant group.
The grizzly death comes only two years after another Rajshahi University professor, identified as Shafiul Islam, was hacked to death by unknown attackers.
Even though Takfiri militants initially claimed responsibly for the murder, police said he had been killed as a sequel to personal rivalry.
A string of prominent secular bloggers and activists have been attacked or killed by extremists in Bangladesh over the past few months.
Earlier this month, 28-year-old law student Nazimuddin Samad was hacked to death by machete-wielding assailants after he posted messages on Facebook criticizing religious extremism and Takfiris.
The Bangladeshi branch of al-Qaeda terror network in the Indian Subcontinent, later claimed responsibility for the killing.