Egypt
Unknown gunmen kill 5 Egyptian troops in restive Sinai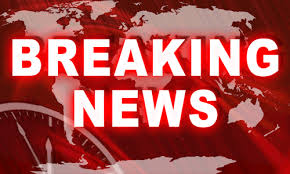 Unknown gunmen have killed at least five soldiers and policemen north of Egypt's volatile Sinai Peninsula.
Security and medical sources said on Thursday that in one incident, militants ambushed and shot dead three soldiers on leave, who had been travelling in a taxi near the town of Sheikh Zuweid.
In a separate attack in the border town of Rafah, gunmen halted a vehicle carrying two police conscripts and killed them.
No group has so far claimed responsibility for the deadly attacks, but they bore the hallmarks of the Ansar Beit al-Maqdis militant group, which often sets up impromptu checkpoints in the restive peninsula.
A state of emergency has been declared in the northern part of the Sinai Peninsula since a militant attack on an Egyptian army checkpoint last month killed more than 30 soldiers.
Egyptian security forces have come under attack since the ouster of the nation's first democratically-elected president, Mohamed Morsi, in July 2013 and a brutal crackdown on supporters of his Muslim Brotherhood movement.
Residents living along the border between northern Sinai and the besieged Gaza Strip have been ordered to relocate. The Egyptian army is also razing over 800 homes in the area to create a buffer zone.
The Sinai Peninsula has long been considered as a safe haven for gunmen who use the region as a base for their acts of terror.
In a statement on Thursday, the Egyptian army said it had arrested a member of Ansar Beit al-Maqdis' decision-making council along with 25 suspected militants. On November 10, the group pledged allegiance to the ISIL Takfiri terrorist group, which is engaged in savagery against people and security forces in Iraq and Syria.