Europe
UN's Ban worried about flare-up in Ukraine clashes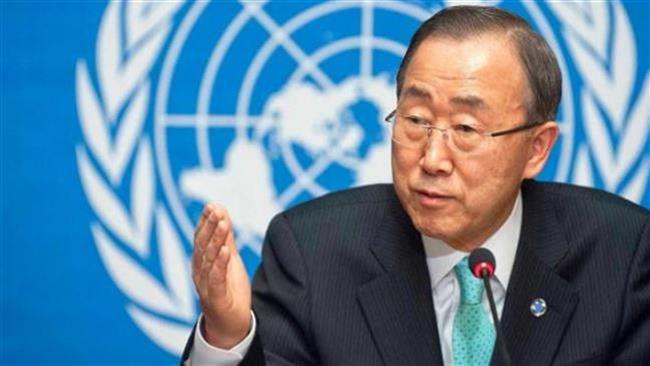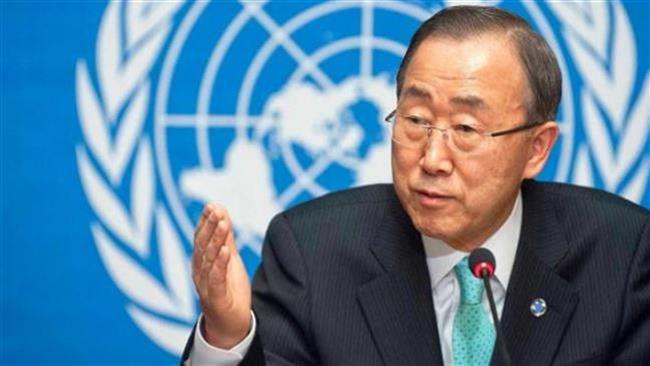 UN Secretary General Ban Ki-moon has expressed concern over the severe escalation of clashes between Ukrainian troops and pro-Russia forces around the Donetsk airport in Ukraine's volatile east.
Fighting battered the site of the airport throughout Saturday, with local sources speaking of some of the worst shelling in the nine months of conflict.
The Ukrainian government sent tanks to the frontlines and said it had pushed back pro-Russia forces from most of the airport.
In a statement released on Sunday, Ban said he is "alarmed by the severe escalation of fighting."
He warned that the violent fighting cold completely unravel a September 2014 ceasefire between the two sides, urging an "immediate and full cessation of hostilities."
Nearly 15 people, including four Ukrainian soldiers, were killed in fighting over the weekend, while homes were razed and electricity was cut for many houses and businesses as blasts repeatedly hit parts of the Donetsk region.
The UN chief also expressed the world body's readiness to back efforts toward de-escalation.
The comments came as the Defense Ministry of the self-proclaimed Donetsk People's Republic on Saturday accused Ukrainian government troops of using phosphorous weapons in an attack on the restive city's airport on Friday.
According to the source, one of Donetsk's soldiers had suffered phosphorous vapor intoxication and sought medical assistance.
Ukrainian President Petro Poroshenko, meanwhile, declined a Russian-proposed plan for peace between his government and pro-Russia forces in the east, Dmitry Peskov, a spokesman for the Russian president, said on Sunday.
On the same day, thousands of people held a peace rally attended by Poroshenko in the capital Kiev to commemorate those killed in the fighting in eastern Ukraine.
The mainly Russian-speaking regions of Donetsk and Lugansk have been the scene of deadly clashes between pro-Russia forces protesters and the Ukrainian army since Kiev's military operation started in mid-April 2014 in a bid to crush the protests.