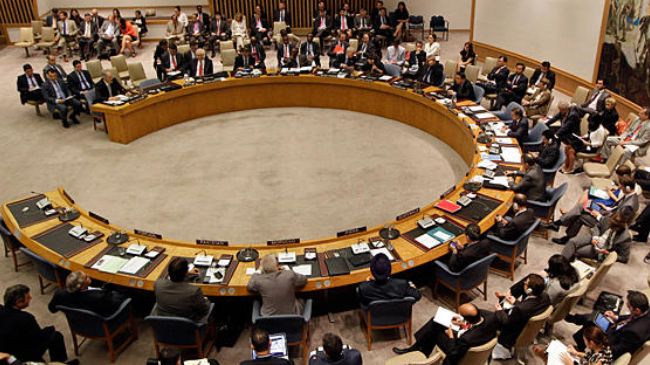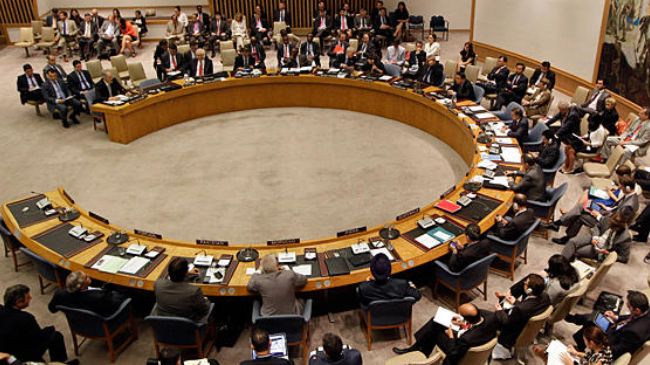 The UN Security Council has renewed its mandate for the US-led foreign forces in Afghanistan before their scheduled withdrawal at the end of this year.
On Thursday, the 15-nation body adopted a resolution unanimously authorizing the International Security Assistance Force (ISAF) to carry out its duties until December 31, 2014, saying the situation in Afghanistan "still constitutes a threat to international peace and security."
The United States and its allies invaded Afghanistan in October 2001 as part of Washington's so-called war on terror. The offensive removed the Taliban from power, but after nearly 12 years, the foreign troops have still not been able to establish security in the country.
Hundreds of civilians have lost their lives in US-led airstrikes and ground operations in various parts of Afghanistan over the past few months, with Afghans becoming more and more outraged over the seemingly endless number of deadly assaults.
Earlier this week, Afghan President Hamid Karzai said that the foreign forces have inflicted much suffering on the people of Afghanistan.
"On the security front the entire NATO exercise was one that caused Afghanistan a lot of suffering, a lot of loss of life, and no gains because the country is not secure," Karzai said.
In response, NATO Secretary General Anders Fogh Rasmussen said the progress achieved in Afghanistan "thanks to the immense efforts and the solemn sacrifices" by the foreign forces "is remarkable and it cannot be denied."
"Afghanistan has come a long way in the past 10 years," Rasmussen insisted.