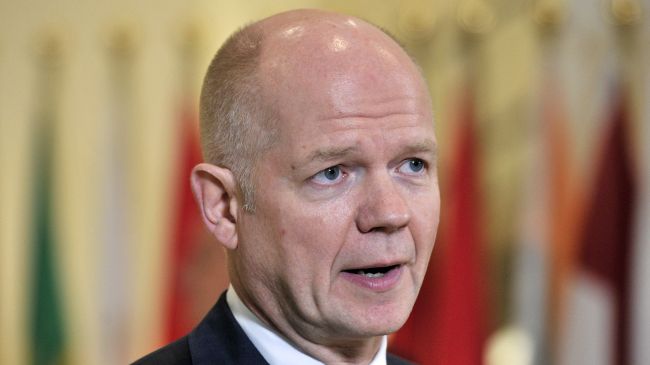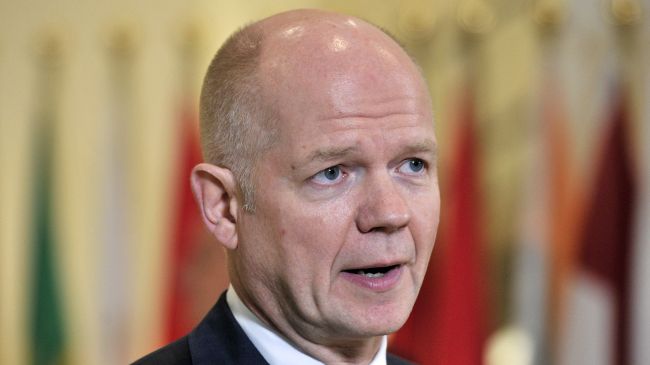 UK's Foreign Secretary William Hague has revealed that as many as 400 British citizens may be fighting for terrorist groups in Syria.
Hague made the announcement while speaking in the Commons on Monday, adding that a number of the 400 British nationals may be going back and forth from Syria to Iraq, where the Islamic State of Iraq and the Levant (ISIL) is also carrying out acts of terror.
The British foreign secretary also confirmed that the UK could cancel the passports of any British militants fighting for the terrorist groups in Syria or the ISIL in Iraq and would even arrest them.
The number presented by Hague is the highest the UK government has disclosed. It prompted the British deputy prime minister, Nick Clegg, to warn that the presence of British citizens fighting in Syria is the number-one security threat to Britain.
There are mounting concerns by European officials, including the British, about the growing national security threat posed by the European militants returning from Syria. Fears are growing that the European militants coming with experience from Syria may carry out terrorist attacks in their home countries.
On June 15, Germany's federal police announced that it had arrested a French national suspected of fighting for ISIL in Syria. A spokesman for the German police confirmed a media report that the arrested man had been injured while fighting in Syria and had posted online several pictures of himself with gunshot wounds.
Hundreds of Europeans have gone to Syria to fight along the terrorist militants in the country. According to French Prime Minister Manuel Valls, over 800 French nationals are fighting on the same side as the militants in Syria or are planning to do so.
Syria has been experiencing deadly unrest since March 2011. Many people, including large numbers of security personnel, have been killed in the violence.