Saudi Arabia
Upcoming Changes in Hierarchy of Saudi Leadership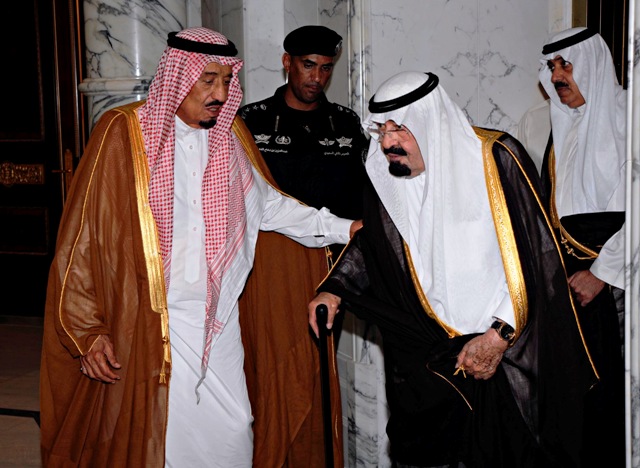 Informed Saudi sources reported that King Abdollah Ben AbulSaudi Royal Family Aziz asked the Allegiance Commission to approve appointing Emir Muqren as a Crown Prince after Emir Salman takes the throne and that Emir Met'eb, Emir Muqren's son, becomes the second deputy PM.
The sources added that two-thirds of the commission approved the demand and in case Emir Salman would become the king.
According to the sources, Crown Prince Salman, 79, insisted on that his son Emir Mohammad replaces him as a defense minister.
The sources also clarified that these changes grants the second and the third generations the chance to take over important posts in context of the changes, knowing that only three posts are currently taken over by princes from the second generations.
King Abdollah has already formed the allegiance commission to secure the transition of power within the royal family.
The commission, formed from the Founder King's sons and grandsons, participates in appointing the crown prince.
The King suggests three names of princes, and the commission may choose one of them or reject them and appoint a different candidate. Then if it does not agree with the king on the same candidate, the members of the commission conduct a majority vote to choose the crown prince.
Source: AFP