Syria
Updated map of ongoing battle in southeast Deir Ezzr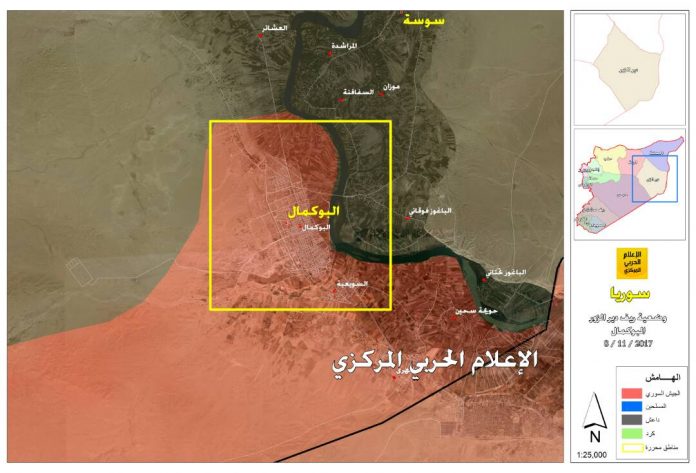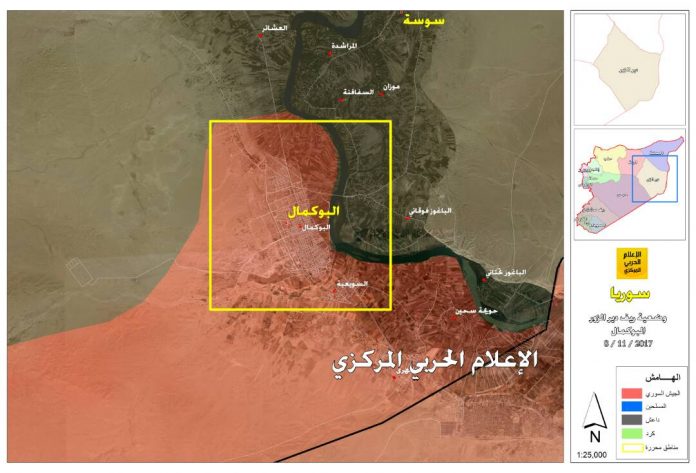 The Syrian Arab Army (SAA) has made remarkable progress in the Deir Ezzor countryside recently, liberating several areas from the Islamic State (ISIS) forces, including the strategic city of Albukamal near the Iraqi border.
With Albukamal liberated this week, the Syrian Arab Army can now turn their attention to several towns along the Euphrates River Valley that have been occupied by the Islamic State for several years.
Among these occupied towns are Al-'Asharah, Souseh, and Al-Jala'; they are now filled with thousands of Islamic State fighters that retreated from Al-Mayadeen and Albukamal.
The Syrian Army and their allies will have a difficult time trying to retake these towns, as the Islamic State no longer has anywhere to retreat and won't surrender to their forces.