Human Rights
Urgent court meeting to discuss issue of Palestinian hunger strikers Issawi and Sharawna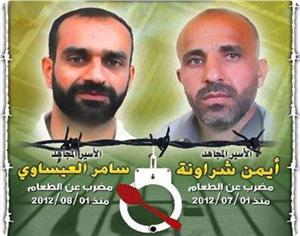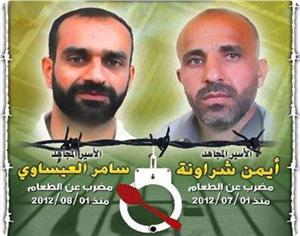 The Palestinian prisoner society said the Israeli military court of Ofer prison decided to hold an urgent session on Thursday to discuss the issue of hunger strikers Samer Issawi and Ayman Sharawna.
Director of its legal units Jawad Boulos stated in a press release that the Israeli court told him they would embark on writing verdicts regarding prisoner Issawi and Sharawna .
The Israeli decisions in this regard came after pressures by different international human rights groups.
Boulos, who visited the prisoners, said Issawi and Sharawna were taken back to the infirmary of the Ramla jail after they were admitted to the hospital of Assaf Harofe because of their declining health status.
He added that the hunger strikers had refused at first to undergo initial medical tests in order to pressure their Israeli jailers to respond to their demands, but after pledges by prison officials, they agreed to receive tests and take water and fluids.