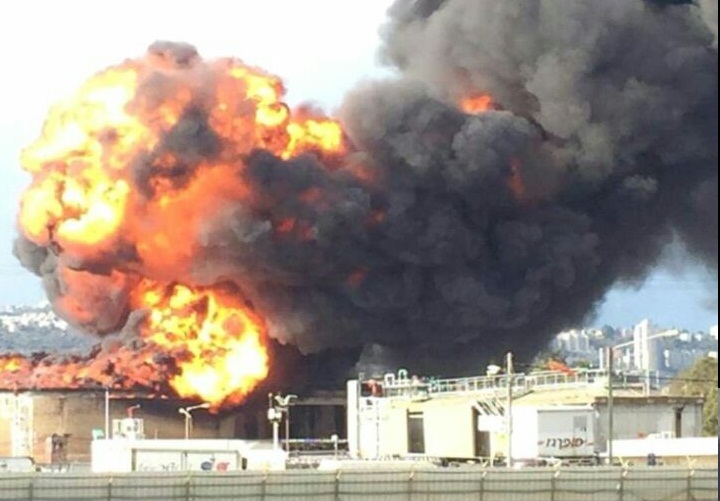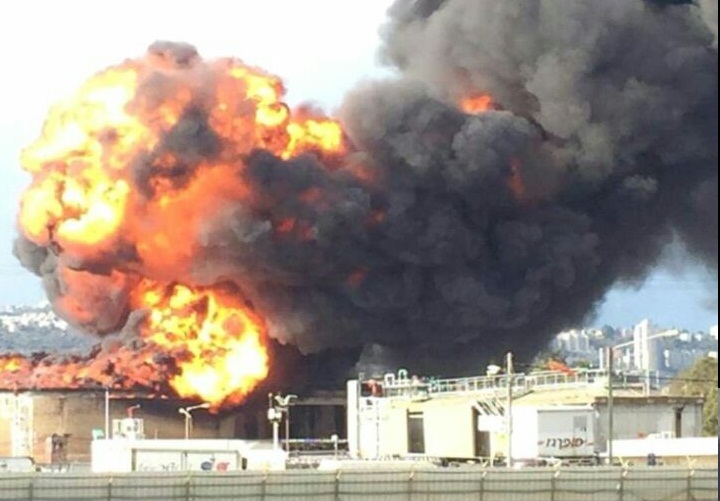 A fire broke out Sunday morning at an oil refinery in the occupied Palestinian city of Haifa, containing huge amounts of fuel.
A spokesman for the Zionist fire-fighting unit pointed out that the fire broke out in one fuel tank, noting that the fire crews are on their way to the place before the fire expands to other tanks.
Sources said later that more than 40 Zionist fire-fighting vehicles are trying to extinguish the fire, but has so far failed to control the blaze.
Reuters news agency reported that the fire broke out in one of the fuel tanks of the "Oil Ravinaraz" company, but there were no reports of injuries. It showed pictures posted on Zionist news websites showing flames and smoke rising from the tank.