Syria
URGENT: Hundreds of Terrorists Evacuate Aleppo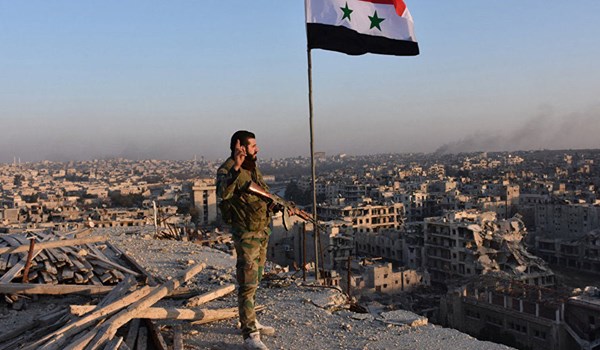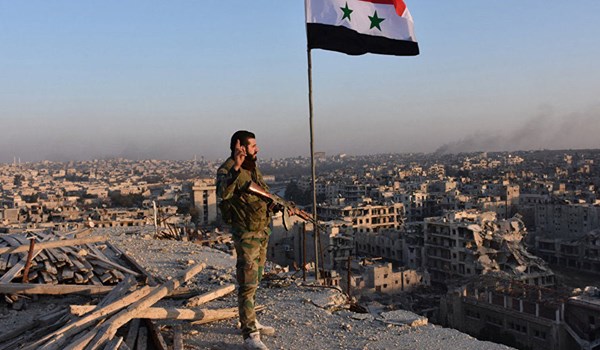 Hundreds of Jeish al-Fatah terrorists left Aleppo on Green Buses after they laid down arms and surrendered to the army and popular forces on Tuesday night.
Militants removed barricades at Bab Al-Hadid Square and the Iron Gate in Southeastern Aleppo and allowed civilians to evacuate the war zone hours ago. The militants then laid down arms and surrendered to the government forces.
Reports from Eastern Aleppo late Tuesday night said the militants left the city on Green Buses under the tight military supervision of the army.
Media sources had disclosed earlier that a large number of militants had been engaged in secret negotiations with government officials in Aleppo to surrender themselves and leave the city.
Bab Al-Hadid Square is a few hundred yards North-East of Aleppo Citadel.
Midnight reports from the city said the army had advanced into the Old Aleppo region and entered the Great Mosque, where Turkish President Recep Tayyip Erdogan said at the start of the war in Syria "we would soon perform prayers".
Army reports at Tuesday midnight said the government troops had established control over 80 percent of Eastern Aleppo, while terrorists are on the run in the 10 sq/km area still under their rule.
Reports said early on Wednesday that street war continues in a restricted area, while Al-Jazeera TV network acknowledged that the few hundred remaining terrorists are under tight siege in the South-East of the city.
The Arabic language al-Watan newspaper reported on Tuesday that Jeish al-Fatah's continued defeats in the Eastern districts of Aleppo city have widened rifts amongst militant groups.
The paper added that a large number of militants had conducted secret talks with government officials to pave the ground for their amnesty and their evacuation to the Western districts of Aleppo that are under the army's control.
The Syrian army surprised terrorists with rapid advances in Eastern Aleppo after it captured over 35 districts and neighborhoods in just few weeks.
Only on Tuesday, the government troops captured al-Sha'ar district after daylong clashes and after inflicting major losses on the Jeish al-Fatah coalition of terrorist groups.
The Syrian pro-government forces drove Jeish al-Fatah terrorists out of al-Sha'ar key district and drove a wedge between Southeastern Aleppo districts, cutting the region into two halves.
Later in the day, they continued to move ahead and even increased the momentum of their advances with striking victories over the terrorists in two more districts East of Aleppo Citadel.
The army and Hezbollah smashed militants and won back the Qadi Askar district and Torbet Lala quarter.
A field source said the terrorist groups withdrew forces back from Bab al-Nairab district and fled towards al-Salehin district.
Later in the evening, the pro-government forces also captured Nairab.
Early Wednesday morning, reports said small pockets of terrorists are on the run in a besieged region in Southeastern Aleppo.