Syria
URGENT: Syrian Army, Allies Complete Siege on Militant-Held Ratyan North of Aleppo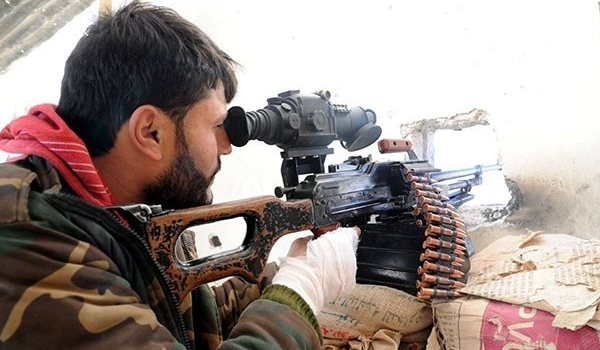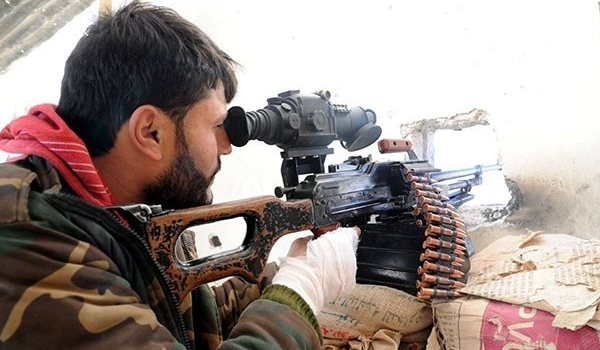 The Syrian Army announced minutes ago that its soldiers and the popular forces have completed siege of the town of Ratyan and the terrorists are now trapped in the town with no way to escape.
"The Syrian army troops, National Defense Forces (NDF), Kata'eb Hezbollah (Iraqi paramilitary) and Harakat al-Nujaba (Iraqi paramilitary) have continued to advance against the militant groups in the different sides of Ratyan and even several special forces of the army have infiltrated the terrorists' defense lines in the town's neighborhoods," the army said.
"Fall of Ratyan into the hands of the pro-government forces is imminent," the army added.
"With the completion of siege on Ratyan, the pro-government forces have only two kilometers to reach al-Zahra and Nubl," the army went on to say.
"Most of the trapped militants in Ratyan are the members of the al-Qaeda-affiliated al-Nusra Front," the army said.
"The government forces have seized full control over the vast farms around Raytan," the army said, adding, "Tough battle is underway at the outskirts and entrances of Ratyan and the Syrian artillery and warplanes are pounding the militant groups' positions outside and inside of the town."
"The terrorist groups' supplying lines to Ratyan have been the main targets of the Syrian fighter jets and artillery," the army said.
"The Syrian army's engineering units have launched a vast operation to defuse the bombs and other types of explosive devices planted by the terrorists across the outskirts of the town," the army said.
Battlefield source also reported that other units of the Syrian army have stormed the militant groups' positions near Ma'rasat al-Khan North of the newly-liberated Hardatnin.
Earlier reports said that the Syrian soldiers and their popular allies have pushed the militant groups back from the nearby hills of the town of Ratyan and have brought the town under their full fire-control.
Scores of the militants were killed or wounded in the Syrian government forces' operation near Ratyan.
The Syrian army and popular forces are rapidly advancing in Ratyan region and some of their units have reportedly entered the town.
In the meantime, the Syrian fighter jets have pounded the militant groups' defense lines and supplying routes in Andan, al-Malaah and Ratyan, inflicting major losses on the terrorists.
The Russian and Syrian Air Forces in a joint operation carried out several combat sorties over the militant groups' strongholds in al-Tamoura and near Azaz-Aleppo highway and targeted them heavily, which forced the militant groups to pull back forces from the battlefield to evade more casualties and caused some of the militant units to ask for immediate assistance of other terrorists.