Syria
URGENT: Syrian Army Destroys Militants' Command HQs in Idlib, Kills 33 Terrorists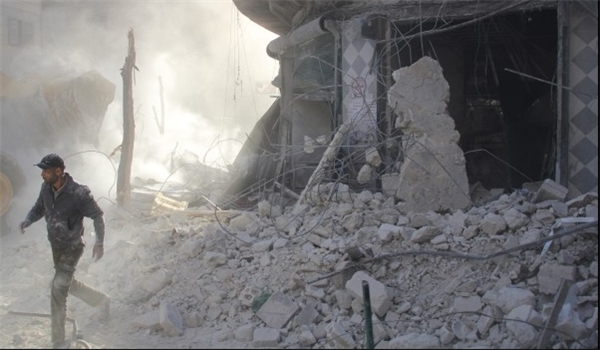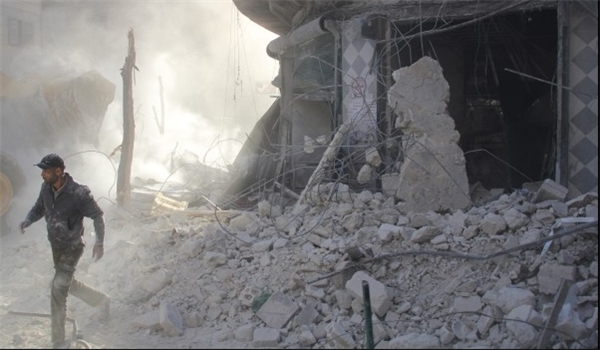 The Syrian army and popular forces continued their advances in Idlib province, and destroyed the militants' command centers and military hardware.
The Syrian troops destroyed the command centers and heavy military equipment of the terrorists in Abu al-Dhohour, Saraqib and Tamanna towns in Idlib province.
At least 33 senior militants were killed in the army attacks on the terrorists' command centers.
The Syrian army also destroyed the TOW missile launching platforms of Farsan al-Haq terrorists near Kafr Nabl town in Idlib province.
In a relevant development on Sunday, the venue of a secret meeting of Jeish al-Fatah terrorist group commanders, including the group's senior Mufti (religious leader) who is a Saudi national, was targeted very heavily by the Russian fighter jets in the Northwestern province of Idlib.
"Abdullah al-Muhaysini, the Mufti of Jeish al-Fatah, and five other senior commanders of the group were in the meeting held in the village of Jedar Bikfaloun in the Southwestern part of Idlib province," the sources said.
"The Syrian Army's intelligence sources had informed the Russian air force about the hideout of the militants," the sources further added.