Latin America
Uruguay's president opens his house to Syrian refugee children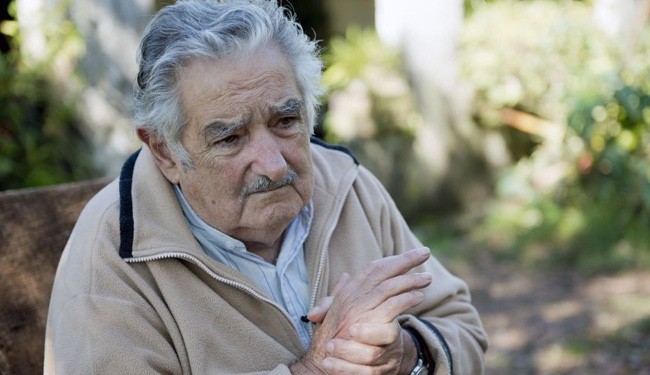 The United Nations' refugee commission has expressed gratitude that Uruguay is preparing to provide a new home for 100 children orphaned by Syria's war.
Senior regional UNHCR official Michelle Alfaro said there are more than 2 million Syrian refugees in all, and Turkey, Lebanon and Jordan can't handle them all, so the agency hopes to relocate 30,000 this year. Germany took 5,000 Syrian refugees last year and has agreed to take another 5,000 this year. Brazil has granted humanitarian visas to 2,000.
President Jose Mujica's offer to take 100 children "is a drop in the ocean, but each effort by each country is very important and welcome," Alfaro said.
Mujica said the orphans could be housed at first at the presidency's summer retreat, a mansion and riverfront estate surrounded by rolling pastures.
But Alfaro said the UN High Commission for Refugees almost never relocates orphans without their families — each child will have to come with at least one other relative. That means the total number Uruguay eventually accepts still must be worked out, particularly since Mujica's government would be responsible for all their expenses.
"These children are with an uncle, a brother, a cousin," Alfaro said.
Foreign Minister Luis Almagro said the first Syrian children could arrive as early as September from camps in the Middle East.
Alfaro said there are 600,000 Syrian refugees in Jordan, more than 700,000 in Turkey and more than 1 million in Lebanon. "Their situation is dramatic. These countries are overflowing," she said.
Mujica proposed taking the children several weeks ago, and at first said he would like to consult the Uruguayan people about it. But preparations have advanced without even congressional oversight.
Mujica's wife, Sen. Lucia Topolansky, said the idea for taking in orphans is to "motivate all the countries of the world to take responsibility for this catastrophe" in Syria.