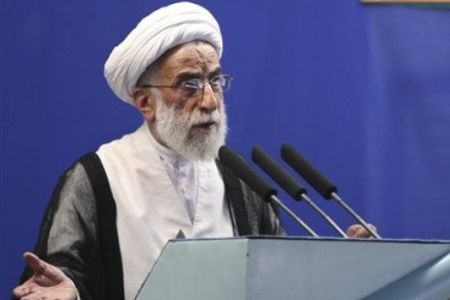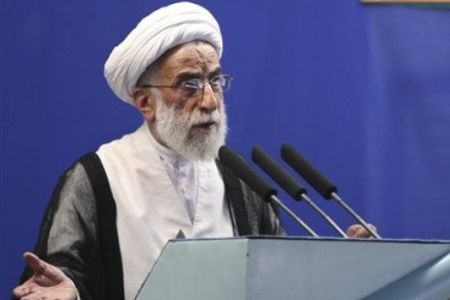 A senior Iranian cleric says the billions of dollars Washington spent on killing civilians in Iraq belonged to the 99 percent who are now protesting in US streets today.
"The 99 percent (of the US nation) have stood up against the one percent. It is not in your (US officials) interest to consider the benefits of the one percent and suppress the 99 percent," Tehran's interim Friday Prayers Leader Ayatollah Ahmad Jannati was quoted by IRNA.
The senior cleric cautioned the US to stop trying to quell protests through the use of violence.
The US has been the scene of protests since September 17, when a group of people who have dubbed themselves the 99 percent began rallying in New York's financial district to protest 'corporate greed' and top-level corruption among other instances of social inequality in the United States.
US police have used violent methods to disperse or arrest protesters.
The movement has now spread to major US cities and other countries, including Australia, Britain, Germany, Italy, Spain, Ireland, and Portugal.
Ayatollah Jannati went on to query why the US was not learning from history, saying that the people of the world are now aware of "the lies you used as a pretext to invade Iraq."
Ayatollah Jannati said the crises in US and Europe and the expansion of Islamic Awakening have resulted in the decline of US power this year.
He further pointed to the anti-American sentiments in countries which have experienced Islamic Awakening and said, "Today, we have to help the world understand that our nation has always been anti-American and has no wish for reconciliation with the US."
The cleric also touched upon the recent anti-Iran US allegation that Tehran was involved in the plot to assassinate the Saudi Ambassador to Washington, Adel al-Jubeir.
"Iran has no record of such acts [assassinations]. But you are the agents of terror and kill people in Afghanistan, Iraq, and Pakistan… what would Iran benefit from assassinating the Saudi envoy in Washington [nonetheless]," he said.