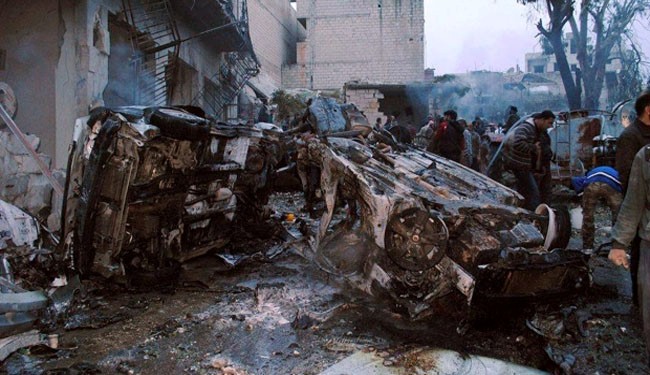 The US State Department has officially confirmed that it was indeed an American citizen that carried out a suicide bombing in Syria's northern city of Idleb on May 25.
"I can confirm that this individual was a US citizen involved in a suicide bombing in Syria," State Department Spokeswoman Jen Psaki said in a Friday statement.
She identified the terrorist as Moner Mohammad Abu-Salha without providing any further details about him.
The al-Qaeda-linked terrorist group al-Nusra Front announced the American man conducted the bombing on their behalf against Syrian soldiers. It was one of four attacks carried out in the northern city of Idleb on Sunday.
It's unknown how many people Abu-Salha has killed in the terror bombing.
Insurgent sources, meanwhile, said his truck was laden with 16 tons of explosives to tear down the al-Fanar restaurant in Idleb.