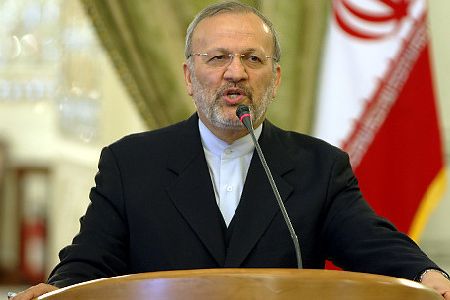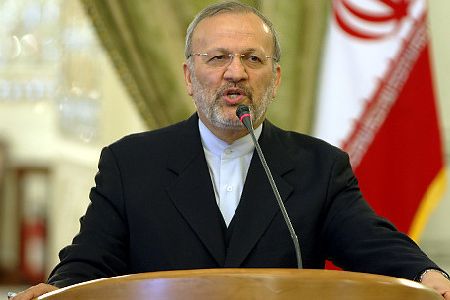 Iran says having Washington admit to the country's right to nuclear technology is a step forward, but the US must remain committed to this recognition.
"This is a step forward that even the United States [officials] admit to Iran's right to acquire nuclear technology and fuel cycle in their every speech," Manouchehr Mottaki said in the Manama Dialogue conference in Bahrain on Saturday.
"What remains is practical commitment to this recognition [of Iran's rights], which in reality is commitment to the Nuclear Non-Proliferation Treaty (NPT)," Fars News Agency quoted Mottaki as saying.
US Secretary of State Hillary Clinton on Friday said, "We told them (Iranian officials) that they are entitled to the peaceful use of civil nuclear energy."
The US and its allies accuse Iran of pursuing a military nuclear program and have used their influence on the UN Security Council to press for fresh sanctions against Tehran.
Iranian officials have repeatedly refuted the accusations, arguing that as a signatory to the NPT and a member of the IAEA, Tehran has the right to use peaceful nuclear technology.
Mottaki explained that today the necessity of using cheaper and more environment-friendly alternative energies has become a general belief in the region.
"Different contracts for building nuclear power plants in Jordan, Saudi Arabia, the United Arab Emirates and Turkey indicate this new approach."
Iran realized this necessity years ago, and what is being insinuated as concern about the nuclear activities of the Islamic Republic has two apparent reasons, Mottaki said.
First, all reports and inspections have proven that Iran is not after nuclear weapons, but those who promoted this lie for years do not have the courage to admit to their mistake and stop their propaganda campaign, the Iranian foreign minister said.
Second, they were waiting to see our region look for alternative energies after selling the last of its fossil reserves. But now that the region is adamant on exercising its rights and has put producing nuclear energy on its agenda, they try to prevent our independence in this field, Mottaki added.
"The imposed article in the contracts for nuclear power plant construction about relinquishing the right to produce nuclear fuel is in fact [an attempt at] making tens of billions of dollars in investment dependent on their political will in addition to a scientific apartheid."
Mottaki said that the first nuclear cooperation agreement between Iran and the US was signed more than 50 years ago in 1957.
"Was it not the Western companies who agreed to build the Bushehr nuclear power plant? [So] why is it that they will not provide fuel for the Tehran [research] reactor?"
The Iranian foreign minister also referred to nuclear disarmament issue and said everyone should support "nuclear energy for all, nuclear weapons for none" motto.
"Possessors of nuclear weapons are facing a historical decision. The process of disarming nuclear weapons which have no function other than destruction should begin."
Entering this process requires the formulation of a comprehensive convention such as the Chemical Weapons Convention, for which negotiations began two decades ago in Geneva and two years remain until the deadline for the decommissioning of all chemical weapons, Mottaki said.
He added that this is how nuclear powers can play a constructive role in the security of different regions.
The Iranian foreign minister said Iran's Muslim neighbors encourage the Islamic Republic's national and domestic innovations and are not suspicious of these achievements.
"Your power is our power, and our power is your power. We should not let our impressions of one another be formed based on Western media [reports]," Mottaki said.
He described Israel as the root of all threat and insecurity in the region.
Mottaki advised Western countries to stop imposing one-sided solutions and accept the demands of Palestine's main inhabitants including Muslims, Christians and Jewish community through holding a referendum.
Mottaki arrived in Bahrain on Friday morning to attend the seventh conference of Manama Dialogue. He was accompanied by a high-ranking delegation.
The three-day conference, which is organized by the International Institute for Strategic Studies, will address some of the key challenges facing the Middle East, including the future of Yemen, Iraq, and the role of foreign powers in regional conflicts.
Experts and representatives from Australia, Britain, France, India, Japan, Russia, the United States and Turkey as well as the United Nations and NATO are attending the event.