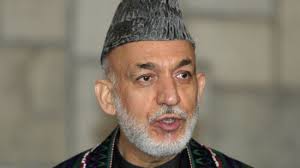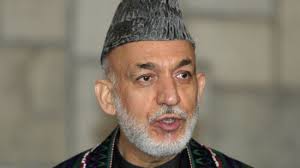 Afghanistan's President Hamid Karzai says the draft of a security deal on the future of US military involvement in the country has been finalized.
Speaking at a news conference on Saturday, Karzai said Afghan and US negotiators have finished compiling the draft of a security deal that would allow US troops to stay beyond 2014.
The Afghan president said that the draft deal would be presented to Loya Jirga, a traditional Afghan national assembly, next week.
If the assembly consents to it, the deal will be sent to Afghanistan parliament for final ratification.
Taliban militants have threatened to kill members of Loya Jirga if they allow the US to set up permanent military bases in Afghanistan beyond the 2014 deadline for withdrawal of foreign troops.
Washington has recently been piling up pressure on Kabul to sign the pact.
The anti-US sentiment has increased in Afghanistan particularly due to a rise in the number of civilian casualties as a result of US-led attacks.
Afghanistan remains gripped by insecurity over a decade into the US-led invasion of the country.