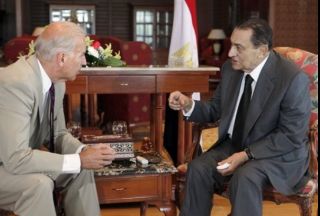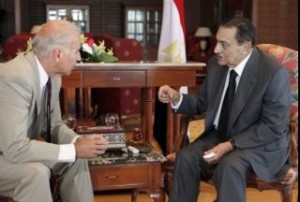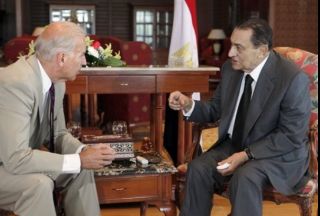 The US vice president claims in an Egyptian visit that his country is looking for new ways to address the Gaza situation.
"We are consulting closely with Egypt as well as our other partners on new ways to address the humanitarian, economic, security and political aspects of the situation in Gaza," Joe Biden said Monday following a meeting with Egyptian President Hosni Mubarak in Sharm el-Sheikh.
No further details were given about the meeting and how the two committed Israeli allies plan to address the grave situation in the besieged territory.
Washington and Cairo had kept silent on the Israeli three-year blockade of the impoverished Gaza Strip.
Egypt has made all efforts to keep Gaza's only border crossing with the country shut ever since Tel Aviv's siege of Gaza was imposed in 2007.
The meeting between allied leaders lasted for 90 minutes and comes a week after Israeli naval forces attacked the Gaza-bound Freedom Flotilla aid convoy in international waters, more than 150km off the coastal sliver.
The convoy was carrying food and medical supplies to the besieged territory.
Nine international activists were killed and about 50 were injured in the incident.
In addition, three people are still missing.
Despite a global outcry against Israel's brutal attack, Washington declined to condemn Tel Aviv for the offensive.