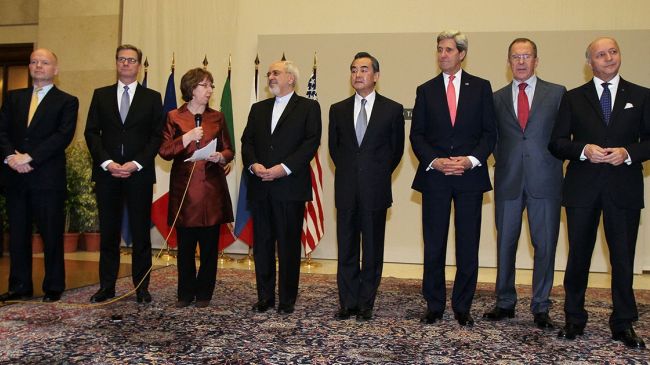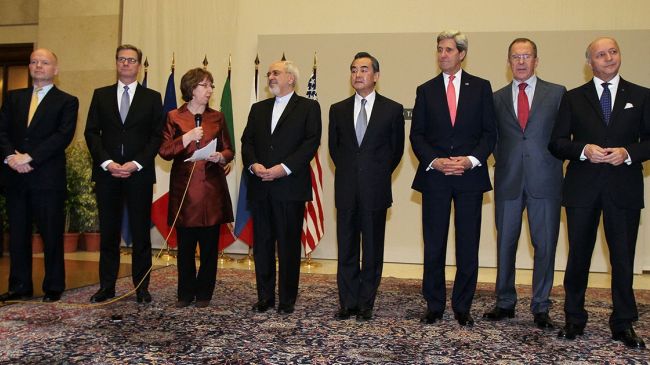 An Iranian legislator says the US aims to prepare the ground for breaching the nuclear deal clinched between Iran and six major world powers in Geneva as it seeks to impose more sanctions on Tehran.
"The US government needs to find a legal process to offer its partners in the P5+1 as well as the public opinion a justification for reneging on its pledges," said Hossein Naqavi Hosseini, a member of the National Security and Foreign Policy Committee of Iran's Majlis.
"The Congress effort to impose new sanctions on Iran is, in fact, a move to set the stage for the US to go back on the Geneva deal," he added.
Naqavi Hosseini said he was confident that talk of new sanctions on Iran is a "political game" in the United States to provide a legal cover for annulling the Geneva agreement.
Iran and the five permanent members of the UN Security Council – Russia, China, France, Britain and the US – plus Germany reached a landmark interim deal on November 24, 2013 in Geneva to lay the groundwork for the settlement of the dispute over the Islamic Republic's nuclear energy program.
Under the Geneva deal, the six countries undertook to provide Iran with some sanctions relief in exchange for Iran agreeing to limit certain aspects of its nuclear activities during a six-month period. It was also agreed that no nuclear-related sanctions would be imposed on Iran within the same timeframe.
Despite the nuclear agreement and the opposition of US President Barack Obama administration, 59 senators have supported an anti-Iran bill that would impose more sanctions on Tehran if the interim deal fails.