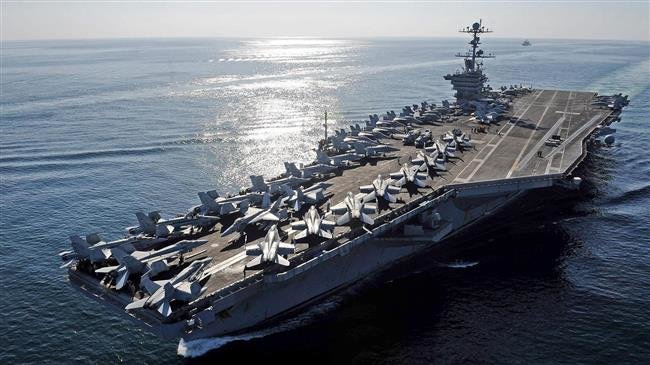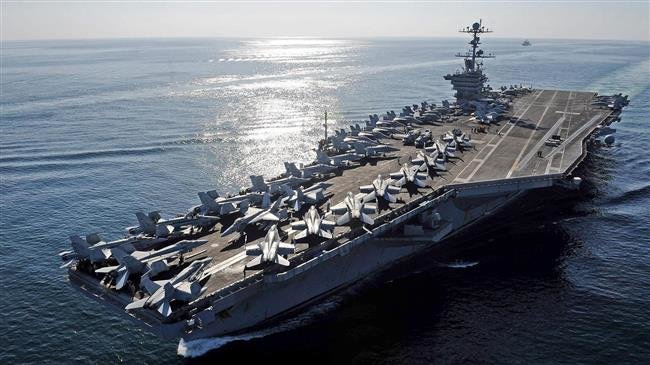 The United States is sending an aircraft carrier strike group to the Middle East in a show of force against Iran, US military officials have revealed.
The USS John C. Stennis and its accompanying ships, which are currently moving through the Indian Ocean, will arrive in the Persian Gulf by the end of this week, The Wall Street Journal reported Monday, citing unnamed military officials.
If true, this will be the first time in eight months that the US steps up its military presence in the region to such levels, the officials said. That's the longest period Washington has gone without an aircraft carrier in the Persian Gulf in the past two decades.
The naval deployment is a direct response to Iran's influence in the region, the officials noted.
US President Donald Trump pulled out of the 2015 Iran nuclear deal in May, saying he would subject Tehran to a series of tough economic sanctions unless the Islamic Republic agrees to stop supporting anti-terror groups in Syria, Iraq, Lebanon and Yemen.