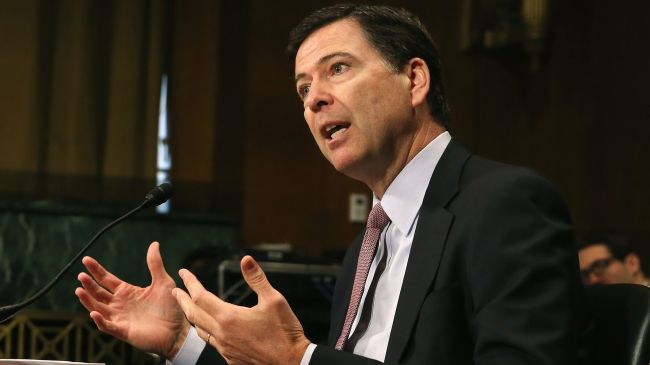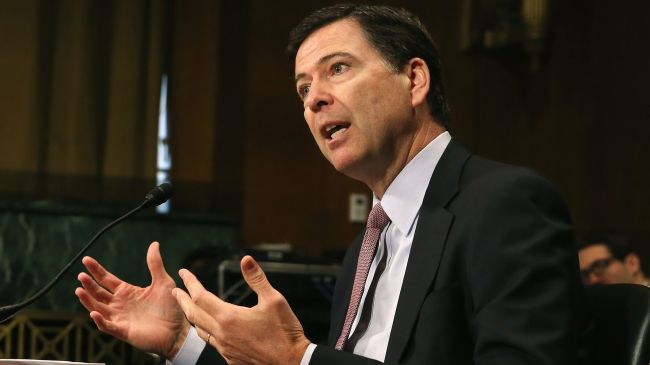 Far from achieving the announced goal of "degrading" ISIL, US airstrikes have boosted support for the terrorist organization controlling large parts of Iraq and Syria, according to FBI Director James Comey.
"ISIL's widespread use of social media and growing online support intensified following the commencement of US airstrikes in Iraq," the FBI director told Congress at a hearing on Wednesday.
Comey also warned that ISIL may capture more American hostages in order to put pressure on Washington to make "concessions" toward the group.
At the same hearing, Director of the National Counterterrorism Center Matt Olsen said that ISIL draws an estimated $1 million per day through illicit sale of oil from reserves captured in Iraq and Syria, as well as smuggling, robberies, and ransom payments for hostages.
Olsen pointed out that Syria remains a prime training ground for militant groups including ISIL.
"The rate of travelers into Syria exceeds the rate of travelers who went into Afghanistan, Pakistan, Iraq, Yemen or Somalia at any point in the last 10 years," he said.
Olsen added that the ISIL group has relied on its widespread and sophisticated use of social media to recruit more than 15,000 foreign militants in Syria, who may return to their home countries "battle-hardened" and "determined to attack."
The security officials testified before Congress as the US military prepared to expand military action against ISIL from Iraq to Syria, where the terror organization is headquartered.
US President Barack Obama vowed last week to broaden the war on ISIL to "degrade and ultimately destroy" the terror organization which has executed two American hostages in recent weeks.
American military aircraft have been targeting ISIL positions in Iraq since August 8. Obama has also authorized airstrikes on ISIL bases in neighboring Syria, but has yet to order the US military to carry them out.