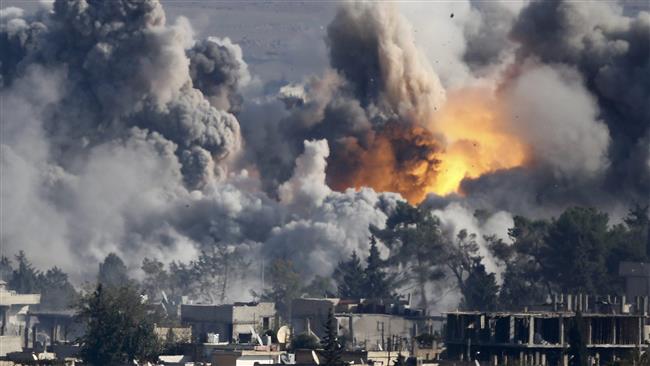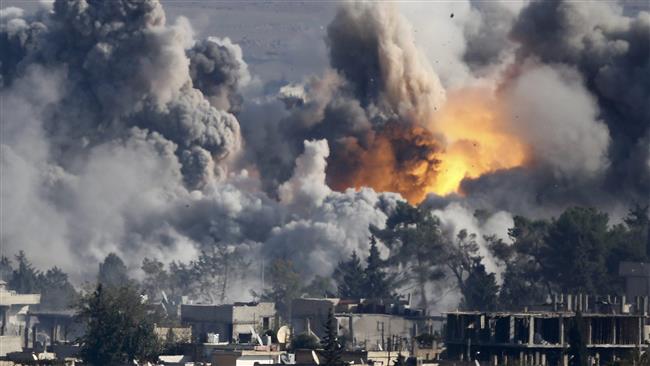 At least 15 civilians, including three children, have been killed in northern Syria in US airstrikes purportedly targeting Daesh positions in the Arab country, a report says.
The so-called Syrian Observatory for Human Rights (SOHR) said Wednesday that the attacks had occurred in the city of Manbij in Aleppo Province during the past 24 hours.
The airstrikes came a day after the White house said the US government was following up on press reports about alleged Russian airstrikes in Syria with civilian casualties.
The observatory and the Reuters news agency said on Tuesday that at least 23 people had been killed in Russian airstrikes in the militant-held city of Idlib, including one near a hospital.
Russian Defense Ministry spokesman Major General Igor Konashenkov denied the reports.
"We urge people to remain critical of any horror stories spread by the 'British tandem' of the Syrian Observatory for Human Rights and Reuters news agency," he said.