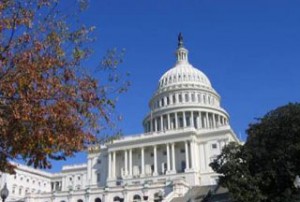 The United States has incorporated a bill into its annual military budget, which will allocate millions of dollars for Persian-language broadcasts.
US President Barack Obama signed the Victims of Iranian Censorship Act (VOICE) into law earlier this week.
The bill was introduced by Senators John McCain, Joseph Lieberman, Ted Kaufman, Lindsey Graham, and Robert Casey as an amendment to the National Defense Authorization Act.
According to the website of Senator Lieberman, the bill authorizes $50 million for the expansion of Persian-language broadcasting in Iran by Radio Free Europe / Radio Liberty's Radio Farda and the Voice of America's Persian News Network.
It will also allocate another $25 million in internet-based activities, the website said.
Analysts in Iran say the move comes in response to the arrest of members of a US-based terrorist group — the Kingdom Assembly of Iran.
The detainees admitted to having masterminded and carried out terrorist acts inside Iran, including the deadly bombing of a mosque in the southern city of Shiraz in April 2008. The group runs a Persian TV channel in the US.