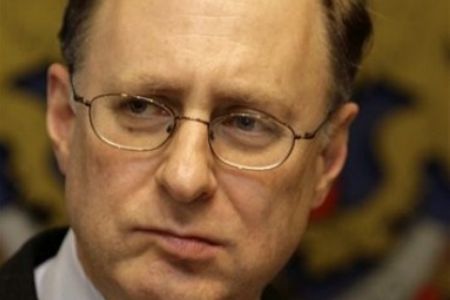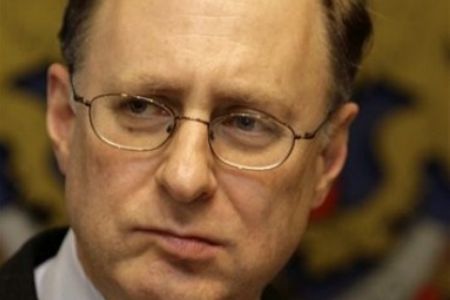 An American official visits Lebanon, discussing Washington's military aid to Beirut amid Hezbollah's warnings that the US spends millions to damage the resistance.
The United States Assistant Secretary of Defense for International Affairs, Alexander Vershbow met with President Michel Sleiman and Prime Minister Saad Hariri on Monday, AFP reported.
The official said Congress had approved of $100 million in military assistance to Lebanon for this year.
The sum has amounted to $500 million in recent years.
In a Sunday address, Hezbollah's Secretary General Seyyed Hassan Nasrallah cited former ambassador to Beirut and the current US Assistant Secretary of State Jeff Feltman as saying that Washington had paid much more than official figures to damage Hezbollah's reputation.
"… not $500 million were spent for 28 years. Hundreds of millions of dollars were spent to tarnish the image of this resistance…"
Nasrallah said the US had resorted to a smear campaign after the 2006 Israeli war on Lebanon mired in defeat. He called the offensives, which killed about 1,200 Lebanese, most of them civilians, a brainchild of the US that enjoyed Israeli implementation.
Vershbow also visited senior commanders of the United Nations Interim Force in Lebanon (UNIFIL), which is on a mandate to patrol the south of Lebanon.
Earlier in the month, the servicemen arrested a local youth in a southern village, inciting clashes with the locals. They then took the captive to a nearby town, where they continued to ignite local outrage by violating the civilians' privacy.
Hezbollah warned afterwards that the provocations were part of an "international move" against the resistance movement.